Importance of video production and video production services for businesses
There is no doubt that this is the age of digital marketing and social media marketing to reach the target audience with high-quality videos which are extremely engaging.
More and more customers can be attracted to a brand by making brand videos and posting them on social media pages with creative articles and short videos alongside.
As social media marketing strategy becomes more and more popular, digital content creation, including product videos, feature films, crew films, advertising videos, explainer videos, corporate videos, and so on, is becoming more and more important.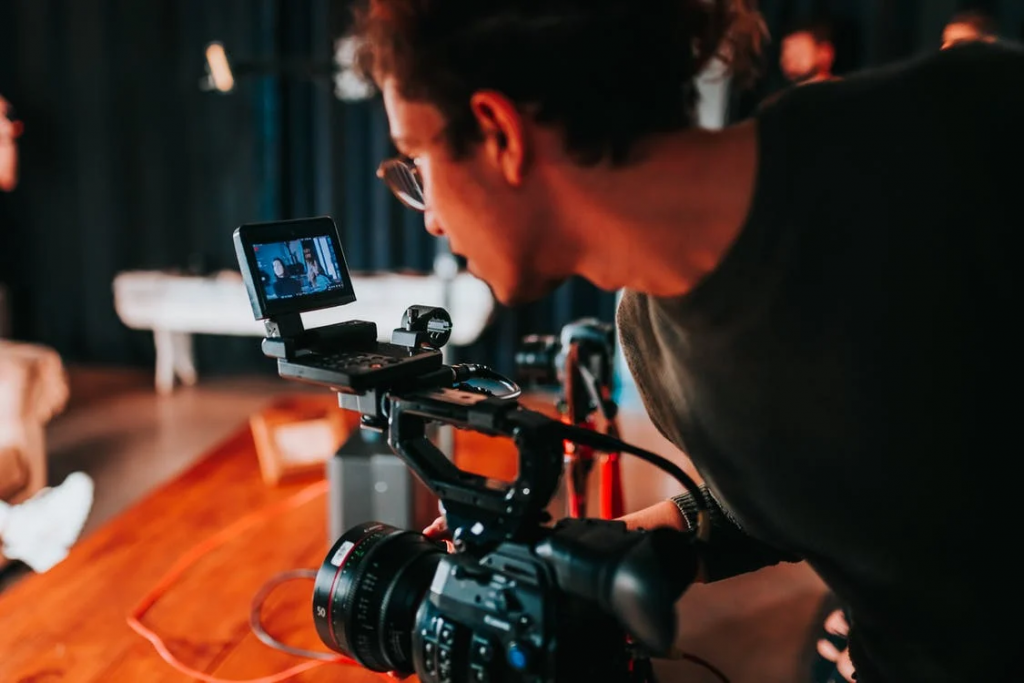 Video production expertise lies with video production agencies, as they have the knowledge and skill to produce a great marketing video and play a great role in the video industry. Advertising agencies also employ a similar strategy to create videos as they perform fantastic jobs for digital marketing.
Marketing through videos is one of the latest things that is used by businesses as recommended by the business analyst.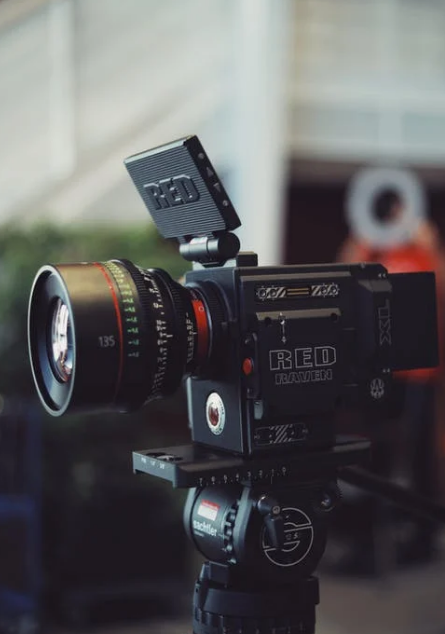 Video content for marketing helps as it creates trust with the clients and customers, and it rose to prominence with the onset of the global pandemic and increasing competition.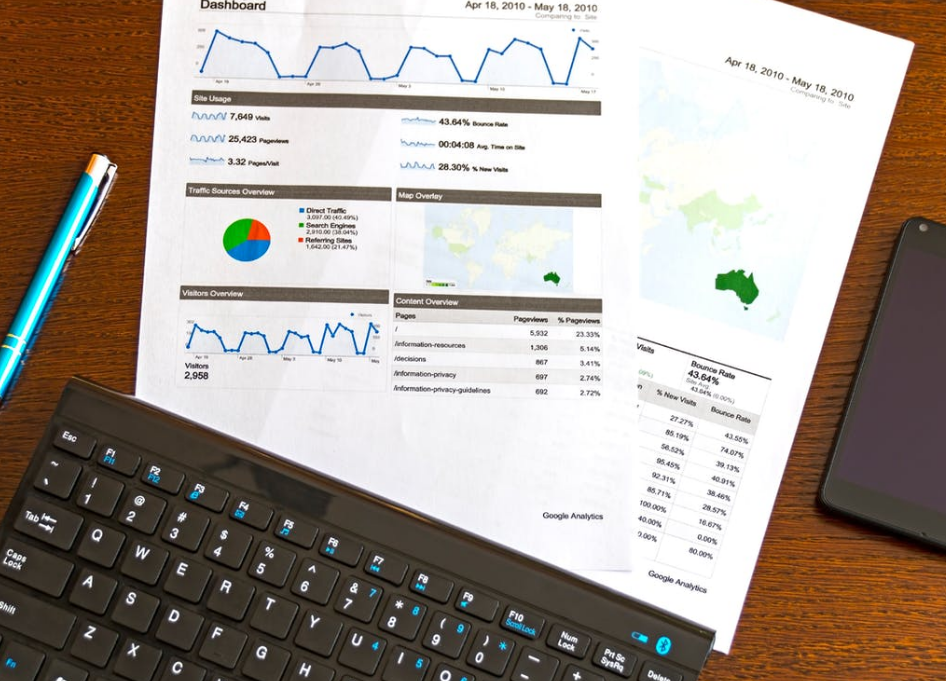 Many firms like software companies, insurance startups, and website development company use videos as a marketing strategy.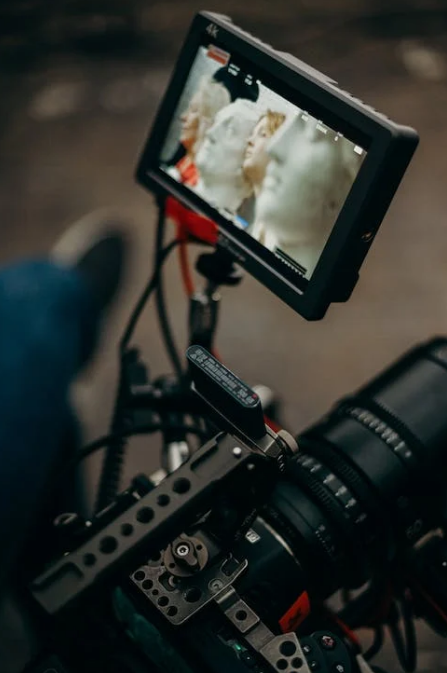 What are the benefits of utilizing video production services?
Videos boost rate conversions.
According to surveys, video content can increase purchases and shares on your website by more than 80%. Approximately 74% of those who viewed brief videos of an item later purchased it.
Most of your rivals are most likely already profiting from the good reactions that videos bring, so you should get started as soon as possible.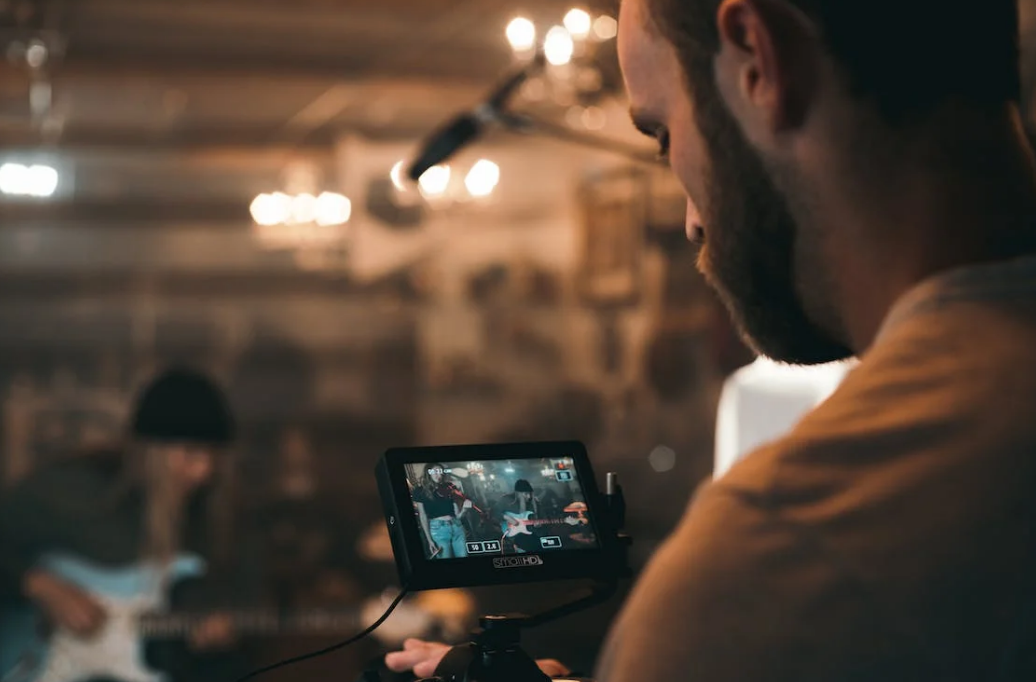 The link between video content and increased revenue are not surprising. Even if a consumer does not have direct access to the product, the visuals increase its credibility.
The appearance of an item influences what we see in our mind's eyes. So, if you believe photography is an effective way to introduce a new product, consider how superior moving pictures must be.
Videos offer an excellent return on investment value
It is obvious that filming, adding sounds, and producing the finished result aren't inexpensive. Indeed, it is fairly uncommon for huge corporations to have bloated video production costs.
However, it is an investment that is well worth making. Posting high-quality videos on their site or social media sites yielded positive benefits for more than 80% of organizations that generate videos inside or outsource video production. Profits are at stake here, people!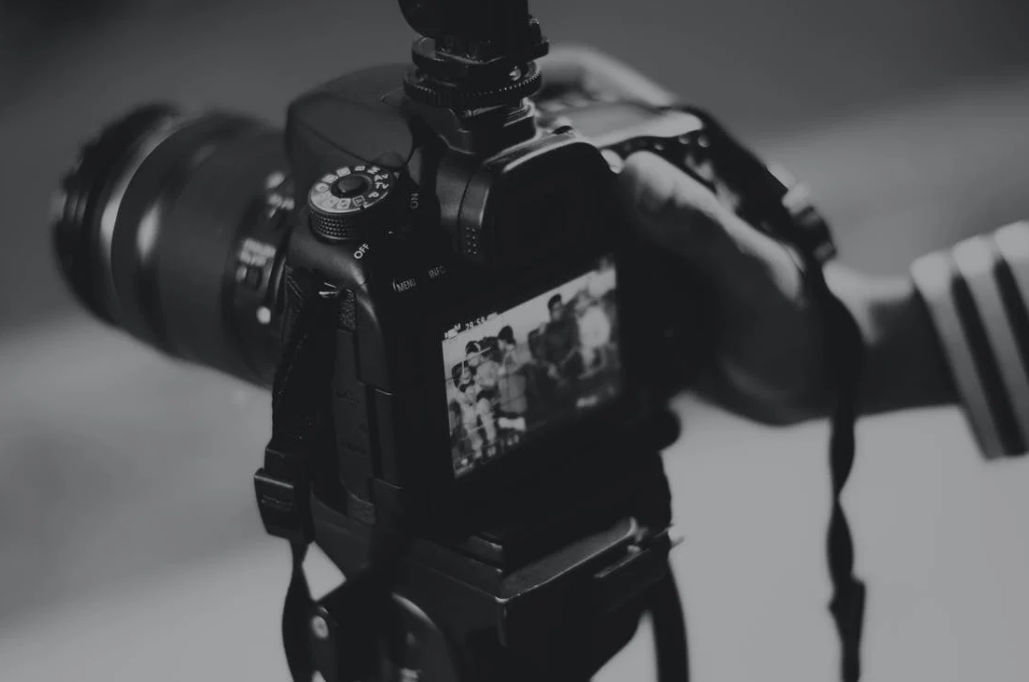 We'd like you to concentrate on one word: high-quality. Although video material can help your brand get seen, customers prefer professionally produced videos with outstanding sound, terrific footage, as well as an easy-to-understand message. Learning the ins & outs of video creation might take years.
While a sound strategy is essential for video success, your video approach would evolve over time.
You shouldn't put too much pressure on yourself to get it properly the first time.
Instead, the goal is to create a clear structure to which you can refer that will enable you to make movies in a sustainable manner. This will ensure that you keep within your budget and also that the video has the highest possibility of producing a positive ROI for a long time.
Video creates trust and confidence.
The primary goal of making and sharing videos is to instill confidence. The concept of digital marketing is heavily reliant on consumer trust and the development of strong relationships with them.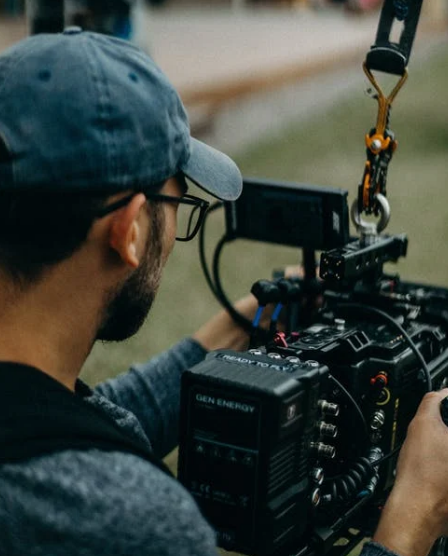 The best thing about videos is they allow you to make a lasting impression on potential clients in as little as 60 seconds.
Moving photos with extra subtitles have a better probability of displaying a product's quality. A video can demonstrate how a product operates and what characteristics it has.
Customers will feel more secure that they are making an informed buying decision if they understand how something works without investing any money.
What does a video production company do?
1. Research and conduct product
Pre-production is a stage of preparation. Every project begins with research to gain a better understanding of the company and its target audience.
As a member of the creative team, the producer develops the project's concept, timing, and budget based on the purpose, audience, and context.
2. Collaboration with the clients
At this point, you get to understand the client and the job you'll be working on and discuss your thoughts. To begin, you must understand the aim, audience, and setting of the clip you wish to make.
There's a theory that a single video can only solve one goal simultaneously.   As a result, the customer must choose between informing the audience merely and creating a brand image, among other options.
It would be smart to fit many goals into a series of videos.
3. Organizing the cast
Casting is possibly the most exciting aspect of the process. You may hold a pre-production meeting or PPM.
It is a client meeting in which the shooting day is covered in as much detail as possible. Clothes, decorations, props, and models have all been authorized. PPM with the customer is required prior to filming to ensure that everybody is on the same page and avoid confusion.
4. Filming videos and recording audio clips
The crew may already be moving on to the next phase of video production, where they would film material and record vocals based on the screenplay, and so on.
Something is always incorrect. A producer is someone who has multiple ready-made answers/alternatives on hand as a backup.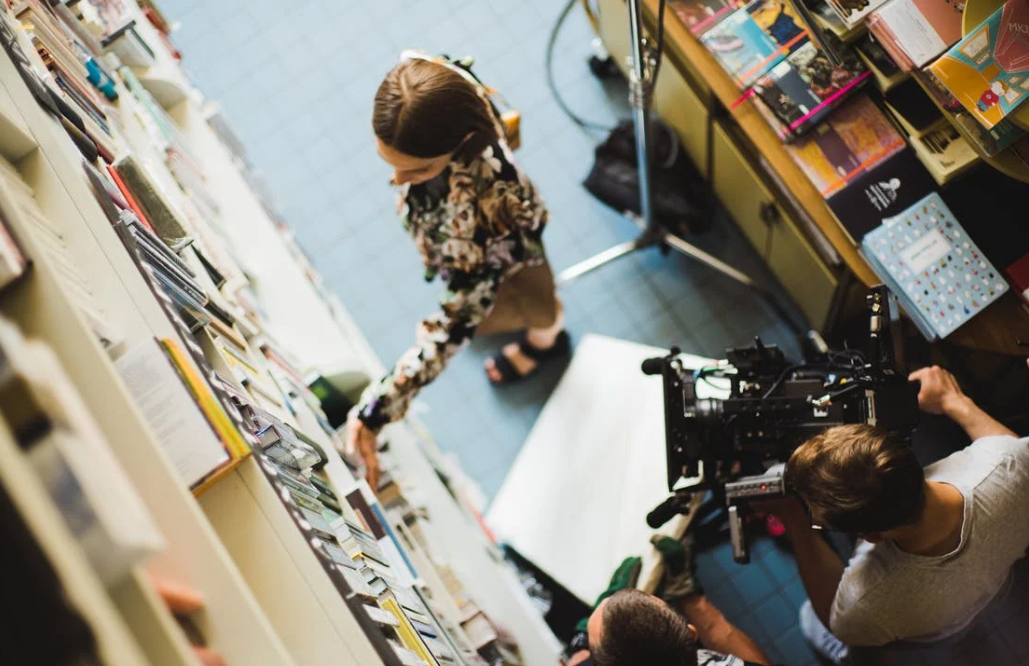 Everyone has a concept of what a good process should appear like and what is correct or incorrect. By breaking down the shooting day into pieces, you may be able to figure out what has to be fixed in the future.
5. Mixing the audio tracks and music tracks
The text must be rewritten from scratch. Voiceovers must be completed before the final cut is made. The fundamental selection of music for a movie will make everyone's life easier. If you compose your own music, inform the customer of the composer's track, select a reference based on style and atmosphere, and so on.
6. Creating animation
Some video productions include special effects, graphics, and other elements. Even storyboards are an excellent method to get started, help your video production, optimize the process, and create higher-quality content. You will require fantastic experienced motion designers for this section of the assignment.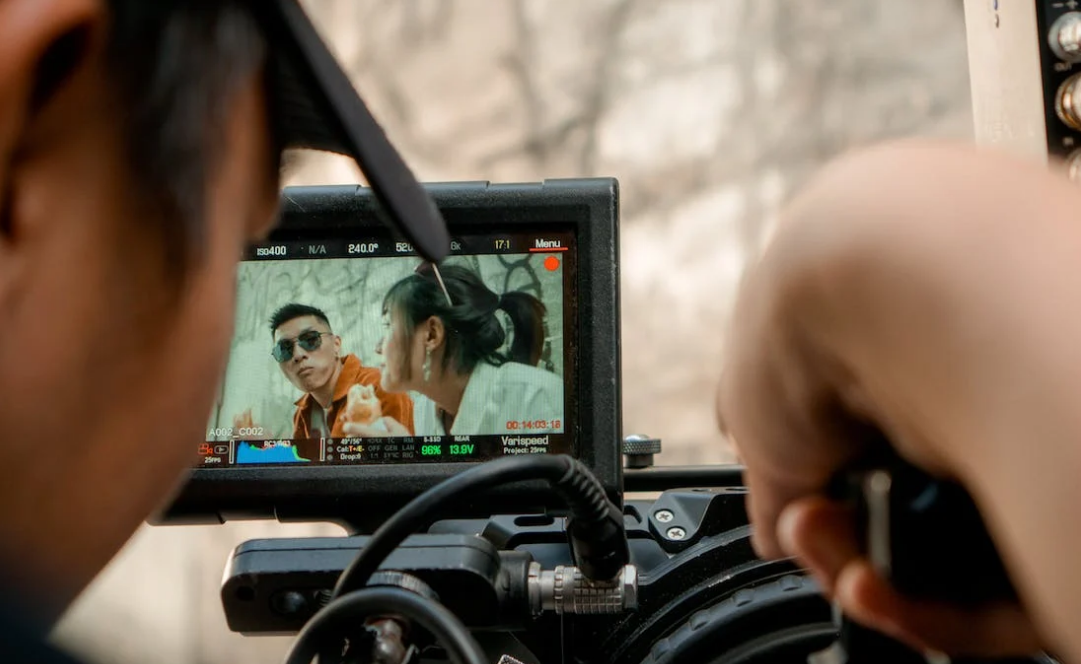 7. Broadcasting videos
According to the client's agreement, video production businesses may also coordinate video dissemination through the media or distribute ready media content on other channels. Furthermore, they may advertise it further and collect analytics.
This is determined by how many activities the client expects the organization to complete within the scope of the contract. However, a more common occurrence is when clients share the material on their own. It may also rely on the production company's description, how it promotes its services, and so on.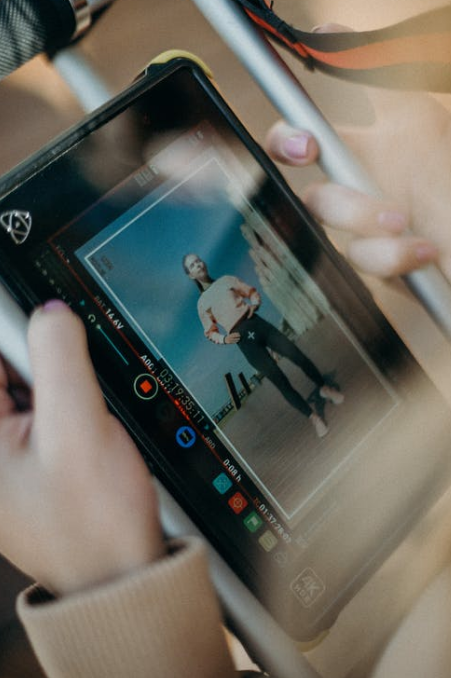 When it comes to video production services, Mumbai comes first. Some of the best Video production companies are based in Mumbai, India. Well, that is very much obvious since Mumbai is the Film City of India, it is home to the Bollywood, the film industry of India.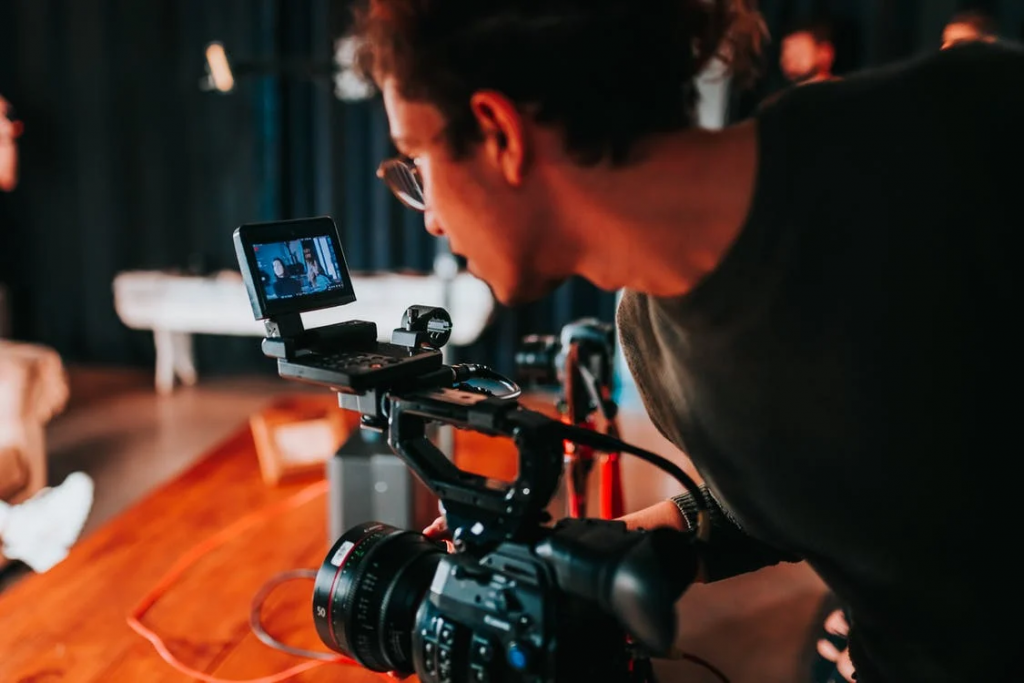 So if you are looking for some top companies providing video production services, then here, in this article, we are providing you the list of top 10 video production companies based in Mumbai.  
1. Ecommerce Photography India 
Ecommerce Photography India is a photography and videography studio. It is based in Vashi, Navi Mumbai. It is the best video production company in Mumbai. Being the best, it provides a range of services like – photography services, fashion photography, catalog photography, eCommerce photography, apparel photography, lifestyle photography, product photography, photo editing, videography, video editing, product photography workshop, and so on. They provide great services to their clients and customers.
They will provide you with high-quality images of the products you are selling to catch the attention of the buyers. They are extremely cooperative.
Ecommerce Photography India provides affordable services at competitive prices so that everyone can afford them. Their work can be seen featured on various eCommerce platforms like- Flipkart, Jabong, Amazon, Myntra, eBay, Homeshop18, Pepperfry, CraftsVilla, Snapdeal, and so on.  
Website:
Ecommerce Product Photography | Product Photography in India | Product Photography in Mumbai (ecommercephotographyindia.com)
2. ARK Visions
When it comes to videography and video production, ARK Visions also comes into the scene. They have a team of professional videographers who take care of the entire video production process, from storyboarding to the final output.
They are dedicated to their work. Their services include- advertising film production, web series, corporate films, documentary films, and trade fair films. ARK Visions have worked with many known brands including Sony, Wipro, Shalimar, Toyota, Castrol, and so on.  
Website: Corporate Film Makers | Ad Film Makers | Shooting Studios in Gurgaon, Delhi, Noida (arkvisions.in)
3. Video Explainer Mumbai
A corporate video production company called Video Explainer Mumbai helps its company clients and customers get the most out of online multimedia marketing. Our explainer videos in Mumbai help our clients convey their businesses, services, and goods efficiently, energetically, and successfully. Any company's video needs may be satisfied by our wide range of video products.
Your business may expand with the help of Video Explainer Mumbai, which offers a very affordable and effective video publishing and marketing solution in Mumbai.
Website:
Video Explainer Companies in Mumbai, Navi Mumbai- 2021 (videoexplainermumbai.in)
4. Kasmoflow
Advertisement film production company, Kasmoflow, is based in Mumbai, India. They produce various types of videos, like creative television advertisement films, 3D animation, 2D animation, corporate video, digital video content, viral videos, music videos, radio advertisements, and corporate anthems. Kasmoflow's expert video creation team has years of experience and they know how to make the perfect video required.
Website: Kasmoflow |Ad film production house Mumbai India | Film production | Animation video | Digital marketing films | YouTube advertising videos | Radio 
5. Frames In Action
Frames In Action is also another commercial video production company located in Mumbai. They have worked with various clients and customers.
Some of their clients include some big channel and conglomerate companies like Voot, Sara, Grant Thorton, Somotex, Viacom18, and so on. By working and collaborating with so many big companies, they have gathered some essential experiences to produce some stunning videos.
Website: Corporate Video Production Company in Mumbai | Digital Videos – Frames In Action 
6. 8th Wonder Productions
8th Wonder Productions is a video production house  in Mumbai. It is very popular and provides complete production services to its clients. 8th Wonder Productions is popularly known for its film production services.
They make documentary films, advertisement films, line production, and even motion picture production. Other than that, 8th Wonder Productions also produce television advertisements and events. 8th Wonder Productions offer very affordable and cost-efficient services with timely delivery. They make videos according to your requirements and budget.  
Website: Yeezy Boost 350 V2 White Black Red Fake Yeezy 350 V2 Glow in the Dark" – EG5293 For Sale (8thwonderproductions.in) 
7. Rolling Can Productions
Rolling Can Productions is a video production company. They create all kinds of videos like commercials, corporate, branded content, and event photography.
What makes Rolling Can Productions different from other video production companies is that it creates every idea behind every video from scratch. They always come up with exciting ideas with results in the genesis of awesome videos.
They collaborate with their customers to know more about their requirements. Years of experience and passion for creating something new are what make them really special. 
Website: Rolling Can Productions | Advertising and Digital Production Company 
8. Rave Films
Rave FIlms delivers stunning videos which you may have never seen before. They provide services in Animation Videos, Event videos, Corporate Films, TV Commercials, Training Films, Jingles, etc. 
They produce videos by doing a thorough research and by making scripts. Their editing and graphics skills make a great impact. Their clients include- BNP PARIBAS, GOLD'S GYM, HINDUJA, Hindustan times, CocaCola India, IFC, Kotak Mahindra Bank, DCC, Indus Source Books, etc. Stunning Ideas, value for money, and clarity are the prime features of Rave Films. 
Website: RAVE FILMS – Ad Films, Video Production, Corporate Films, Event Videos (ravefilmsonline.com) 
9. Quiddich Innovation Labs Pvt. Ltd
Video production house Quidich Innovation Labs Pvt. Ltd, based in Mumbai, has a big specialty in making aerial films ad aerial videos such as sports broadcasts, asset inspection, and so on. Some clients include JIO, Nexa, TATA, BBC, Viacom 18, RedBull, and others. 
Website: Quidich Innovation Labs – We enhance Sports Broadcast 
10. Orange Videos
Orange Videos is a corporate video production company. The way they work is completely different from other video production companies. Being one of the top video production companies, they provide various types of video production services, including- marketing videos, training videos, business videos, animation videos, and motion graphics.  
Website: Corporate Video Production Company Mumbai | Film Production Services – Orange Videos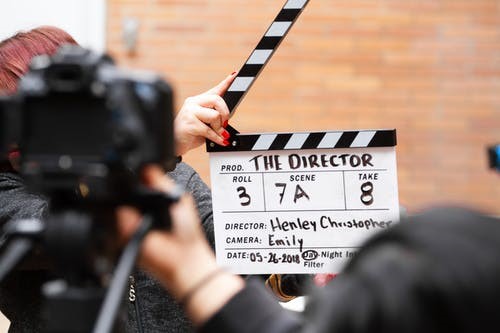 Conclusion
These are the companies who can provide you with very good video production services. We have provided you with the links to their website so that you can explore them more. This article will surely help you to get your video production company and get your chores done.