Everything in this world is going digital from buying vegetables to transferring money whether it be interstate or across the country. Why go places and waste energy instead of getting it to your doorstep with just one click. Therefore, people are shifting from traditional shopping to online shopping. E-commerce has grown rapidly in the last 10 years. E-commerce is the growing marketing industry method In India and across India. Where you can sell your products online using a global network. Aftermarket research shows that online product sellers are gaining more profit compared to offline sellers. If you want to sell your product online then the product you are offering needs to be attracted. Since people don't have an option to look into physical appearance, they rely heavily on the images displayed on the website. Therefore, the images clicked should be so attracted that at one look it should attract the customer to build a desire to buy the product. This guide will assist you to click pictures for your eCommerce sites.
Setting up your space
Build your own e-commerce photography studio. It is not necessary to buy a room or shop or separate flat to have your photoshoot, your own house can be a good studio. Just cover the room window's with a thick cloth to block all the light and make it dark so you can use your own amount of light required to perfect the shot. If you're shooting smaller products, a simple table set close to the wall in a room makes an ideal shooting space. If your product is larger, just ignore the table. Be sure to check your surroundings whether there are fluorescent lights overhead? Make sure those are turned off while photo shoot. Avoid bright rooms with fancy bright colors. If you can't, cover the bright areas with white cloth or paper. Remember too that shiny products will reflect whatever's around including you.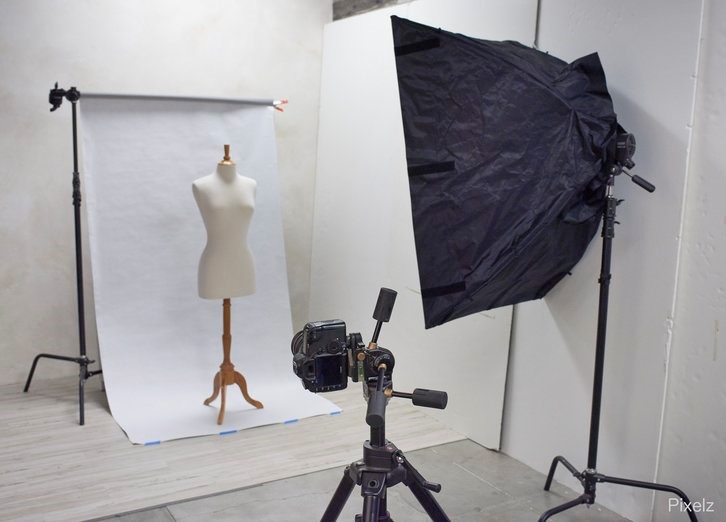 Position Lighting
Our eyes can adopt different light conditions right from the bright sun shining to the dull lights in the evening. But if the lights are not proper then it will impact on image quality and will result in bad impression. Thus good light is a key ingredient to the successful photo shoot. If you're using natural light, position your product near a window where it can get even, indirect light. You might be thinking more light will click the better pictures, right? Wrong. When you have both natural and artificial light going on, you're mixing sources, and that can make it impossible to properly white balance the image. This is especially bad when both light sources are hitting your subject! So control the light sources, and stick to just one.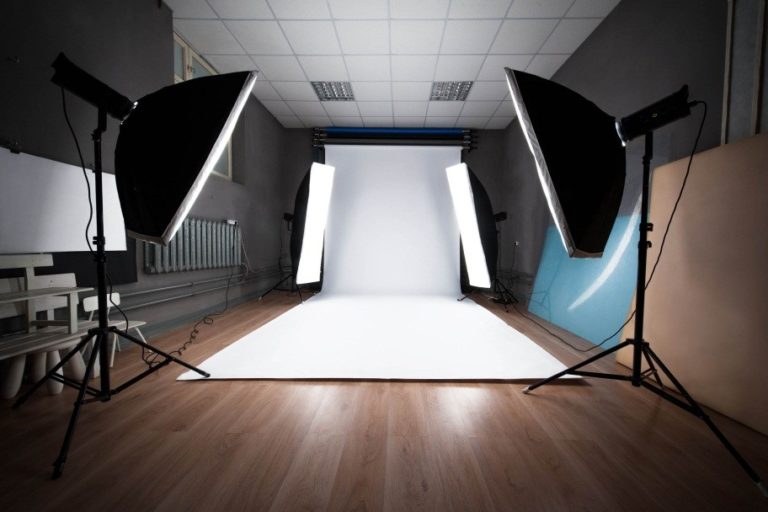 Edit to perfection
After shooting, it's time to prepare your product image for the website. The objective is to give your image professional looks while maintaining optimal performance. This is the most beneficial step to outsource since digital assets are easily transferrable and the time and cost savings are significant. If you would rather do it yourself, you should ensure your post-production process addresses cropping, alignment, color correction, and background removal in order to maintain a consistent and professional appearance. Adobe Photoshop and Lightroom are two powerful programs that will assist you to manipulate photos. If you have these programs and have basic or no knowledge then no need to worry, there are tons of great tutorials out there on how to use them. Try to add a shadow effect to the product which will give it a realistic look.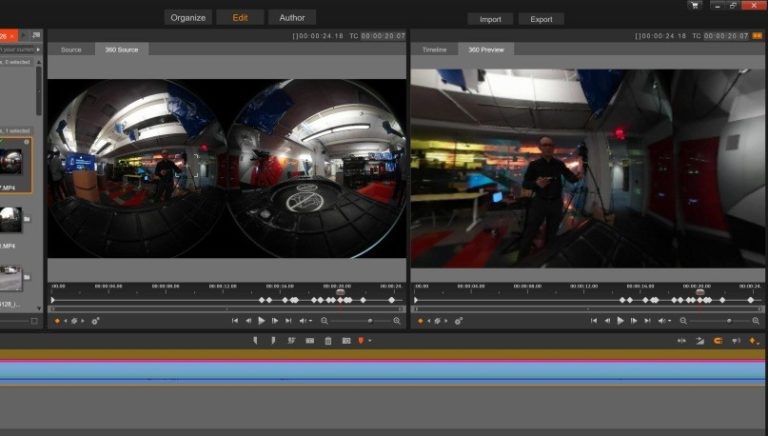 Let your photos tell your product's story
When the product is displayed, there should be a short description of the product. We know you love your products, but that doesn't mean you should write an essay describing them which can be tiresome to read by the customer. Your product descriptions can add a little fun, but there's no need to make it dizzy. Basically, people just want brief about the product to make the buying decision. Let your photos do the communication.
Your images need to highlight what's important about your product. Should think from the buyer's perspective, not yours. As customers cannot see the product physically and you can't expect buyers to make purchases looking at one angel picture. Multiple photos taken from different angles build a complete picture for buyers, while close-ups can help them appreciate design details or less noticeable features.
We provide the best Ecommerce photography services, if you need such services then please let us know.