If you want to buy a camera for someone who likes photography but who doesn't want too many options or settings in the menu this selection is for you!
Canon EOS 100D 18.0 MP Digital SLR Camera with 18-55mm STM Lens Kit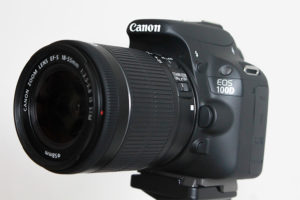 It is one of the most compact DSLR cameras there is and we like its lightweight (409 g/0.9 pounds), its design which includes a rubberized handgrip, its good reactivity as well as the image quality up to 1600 ISO.
On the other hand, the lenses are not as compact as they should be and you can see noise starting at 3200ISO. It is also the same price as the Canon Canon EOS 700D
Nikon D5500 DX-format Digital SLR w/ 18-55 mm VR II Kit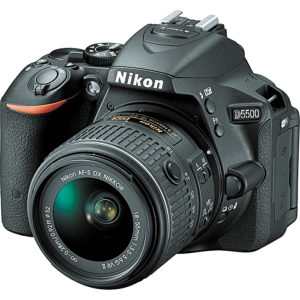 24.2-megapixel APS-C sensor; 39-point AF, the image quality is good up to 12800 ISO, the screen is tactile and rotates, there is a wifi connection and very good autofocus. But unfortunately, the viewfinder is a little bit small, there is no GPS and there is only one scroll wheel.
Canon EOS 760D (24.7 MP, 3-inch LCD) (Body Only)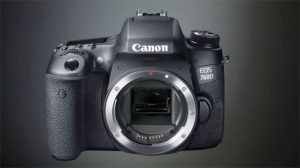 24.2-megapixel APS-C sensor which gives a great quality image; 100-12800 ISO range, the superior screen is tactile and rotates, sharp autofocus, two scroll wheels, wifi. On the other hand, the viewfinder covers only 95% of the scene and there is no 4K video or 60p Full HD
Pentax K-S2 20MP DSLR Kit w/ 18-50mm WR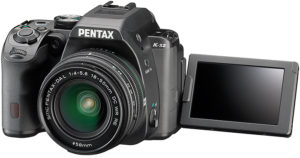 20-megapixel APS-C sensor for a good image quality up to 1600 ISO; Anti-shake OIS system; ISO 100-51200, rotating screen, excellent viewfinder, integrated stabilization. But the colors are not perfect in JPEG, no touchscreen, fairly poor for video
Canon EOS 1200D with 18-55mm f/3.5-5.6 IS II Lens Kit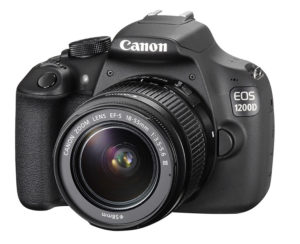 The fact that it is affordable makes it a good choice for a beginner. But it is also very easy to use and has a textured coating. But noise appears at 1600 ISO, the focus in Live View is slow, there is no touchscreen and no Wi-Fi/NFC.