Whether big apparel or a small boutique, getting the right e-commerce marketing statehood is crucial to the success of your e-commerce business; no matter how big or small your e-commerce store is, you're surely going to struggle to attract customers and increase sales the e-commerce store. With the increase in competition and the higher costs of search engine and social media advertising, it has become very profitable to turn a profit on your e-commerce business.
Despite these difficulties, many e-commerce websites have solved the e-commerce marketing puzzle and have been successful in drawing customers to the e-commerce platforms and increasing sales.
So in this article, we'll talk about some important tips to increase the sale on E-commerce platform. We will discuss forming an actionable market strategy that will help in boosting the sales of your E-commerce platform.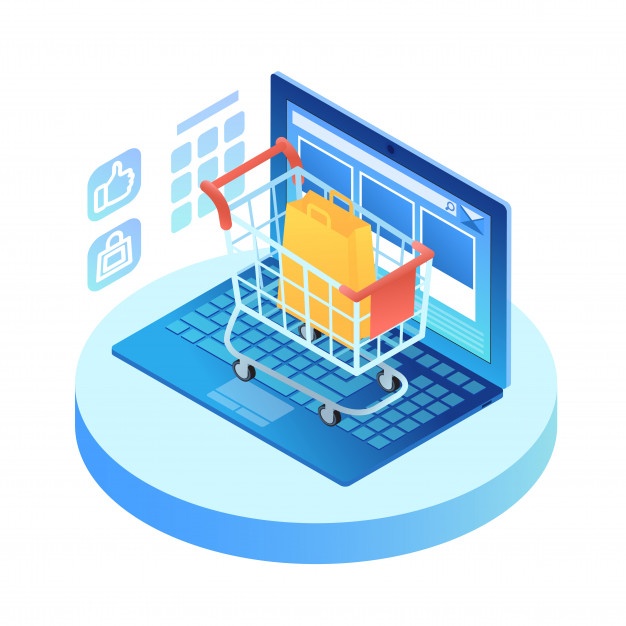 What is E-commerce Marketing?
Before we begin with the tips to increase sales on an ecommerce platform, let's know a little more about E-commerce marketing.
E-commerce marketing can be best defined as the set of strategies and ideas that can draw more of the targeted traffic, increase the rate of conversion, and boost up repeated purchases. Implementation of a successful e-commerce marketing strategy is the key to a profitable e-commerce store.
Tips to increase sales on E-commerce platform
You can create a brand with the products you are offering. This is going to help your business in the long run as well. The people who shop online have many options to choose from; creating your brand with items that the online shoppers will admire, and we'll get them talking is the whole idea. 15 your brand will also include having a logo or an identity of the brand, Position designing of the brand whether it is a luxury fashion brand or echo friendly or natural, and so on, the packaging design of the brand and website copy.
Creation of well-designed website
The way your website is designed can matter a lot in converting visitors into customers. A clean, well-designed website is a necessity to attract buyers to your website. A website with spelling mistakes and bugs or a tacky interface will not help get the customers' attention.
Ensure that the website is mobile-friendly
It is not possible to carry laptops everywhere. Most people browse online shopping websites with devices, so you must ensure that your E-commerce website works well on all bile devices, especially cell phones. Moreover, very few people would take the load to bring up their computers for online shopping when they have their mobile phones in their hands. So, making your website mobile-friendly is like making your website customer-friendly.
Showcase the products with a large image
When showcasing your products on the E-commerce website, make sure that images are big enough so that the entire product is visible clearly and the pictures are not of good quality. Presentation of the product is very important in the case of e-commerce marketing. So, make sure you post pictures of the product from different angles to get a complete view. Bad quality pictures of the product can make you lose potential customers.
Add detailed product descriptions.
Give detailed product descriptions. Describe all the features of the product. This will help the customers in making their buying decisions way faster. An incomplete product description may lose customers.
Optimization of the e-commerce website.
Search engine optimization is essential to drive traffic in e-commerce marketing. The traffic from search engines helps deliver the highest ROI as an e-commerce marketing channel. Search engine optimization is both about On-site Optimization and Off-page Optimization.
Content is the key. Deliver customer-friendly content to have a higher rate of conversion on the e-commerce store. Writing amazing content also includes researching, learning, and pun pointing to the demographics of your targeted audience. For example, if you sell handbags, it is safe to predict that women mostly visit your store. So, you can make content like 5 handbags to go with a prom dress.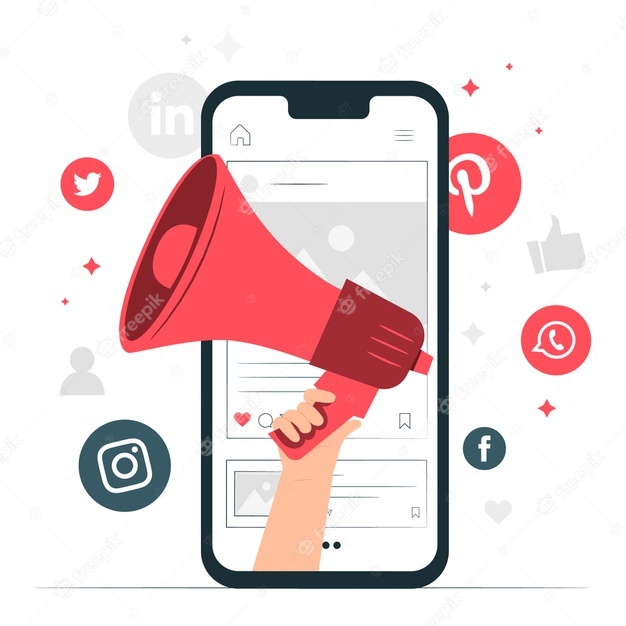 Use social media to promote your products. Social media has become an open corridor for an e-commerce store to acquire customers and increase sales. The shoppers generally look for products on social media, share reviews and feedback through social media. So, using social media platforms to promote your e-commerce business is the best thing you can do. However, different social media platforms require different marketing strategies. For example, if your products are such that it requires focusing on the presentation, then you can use Instagram or Pinterest. Whereas Facebook is good for storytelling and describing, for DIY products, you can use Youtube.
Emails to promote your online store
Email marketing can be very helpful in proving your e-commerce store. Do not just use email to inform the customers about the status of their orders. You can also use email to promote the products. Inform your customers about the new launches in your products and the festive offers and discounts available on your products. Connect to your customers via email as much as possible. So, that is how email promotions will help you grow the sales on the e-commerce platform.
Start a blog to promote your e-commerce store.
Having a blog can immensely help in driving traffic to your ecommerce store. You have to post engaging and relatable content in the blog regularly. But just writing blogs doesn't ensure that you'll be on the first page of Google. You need to promote your blog on various social media platforms to get the attention of the targeted customers. Promoting your belongings on social media will let you gain viewers for your blog and automatically drive visitors to your e-commerce shopping portal.
Personalize customer communication
To have significant E-Commerce marketing:
Enable personalization of communication with your customers.
Add the customer profiles in all your shop emails.
Rather than being extremely professional, add a more personal touch to the emails you send, which will make it so that it seems to be sent from a near one.
While delivering products, add little notes in the package expressing your gratitude to the customers.
Remember that the customer needs to have loyalty towards your store.
A loyal customer base is very necessary for an E-Commerce market. You could also send customized gifts to your customers on their birthdays.
For E-Commerce shopping websites, the availability of discounts and offers are the key tactics to gain a customer base. In many online applications, when you refer the app to somebody, you get rewards. Similarly, the websites or applications provide various offers and discounts when a customer refers the app to other people, which helps them gain more consumers. You can also offer such discounts and rewards when your customers refer to your website.
Enable easy order tracking
Customers are likely to be attentive about their order shipments. It is only natural that they must be excited to receive their orders. Whether you are offering COD or online payments, customers are always eager for their delivery to arrive. In a lot of shopping websites, the whole procedure of shipments is not always similar. Different products have different shipping processes. Let your customers know their order shipping through consistent notifications and enable them to track their orders easily through the order ID. This will make the customers confident in your website as order tracking is an essential part of the online shopping experience.
Be very careful while constructing your E-Commerce store checkout flow. Checkout procedures can get jammed up and include various points such as gathering mailing addresses, delivery addresses, vital information related to payments, creation of accounts, etc. It is favorable to intend for constructing the simplest checkout procedures for your customers. Giving a one-step checkout by excluding account generation with the least assigned data will make customer checkout more easy and successful. However, even if you have a multi-step checkout method, displaying the checkout procedure with pictorial indications can educate buyers on how many steps are required to attain the whole procedure.
Numerous analyses verify that online buyers are two times more likely to purchase products if the online shop offers free delivery. When seen carefully, many buyers get to the checkout page, and when they find out that the store adds delivery fees at the time of payment, they stop the transactions right there and look for stores that offer free shipping. If you certainly cannot provide free delivery to your customers, you can at least classify the delivery fee according to the different types of goods that are being ordered. That way, it is helpful for the customer to analyze the total transaction.
Try to get back the evacuated cart buyers.
There can be several reasons why a customer would abandon their cart at the last minute. You have to persuade these customers into purchasing the abandoned product by offering them discounts and rewards. Customers might evacuate the cart even due to high taxes that are charged outside the original cost. Make sure that the total payment is noticeable to the customers during the time of purchase.
Customers always trust the feedback and critiques of prevailing customers and their familiarities, which is why ratings and reviews are more vital for the E-Commerce industry. To increase sales, E-Commerce stores should amplify more user-generated content like ratings and product reviews, enabling customers to trust the service. Ensure that there are incorporated tools for leaving comments, reviews, and ratings on your website with a legal authentication system for the actual customers. Generating brand reputation and increasing referrals can take E-Commerce advertisements and sales to another level of development.
Numerous analysis shows that happy consumers are more in number than new consumers. You have to involve your existing customers in purchasing more products from your website. It only makes sense that they will purchase again when they are satisfied with the service and product. To attend these objectives, loyalty programs can be very beneficial. You can offer them discounts and rewards, which will let the customers make another purchase from your online store.
Analysis of media traffic
You have to have a regular analysis of your website's media traffic to know which strategies are working out the best and which are not. Conversion is the initial objective of e-commerce marketing. In this case, utilization of the Google Analytics tool can be the most productive. This analysis can help you in improving the website based on performance, experiences, usability, etc.
The utilization of other marketplaces
To have a wide exposure to your products and services, you can use other marketplaces and channels such as Flipkart, Amazon, Google shopping, etc. It is a productive way to generate a customer base using these platforms as they are the most widely used for online shopping applications. This way, your brand can get more exposure and hence, increase in sales. Nonetheless, make sure that your brand exposition and promotional moves remain constant on all the variant channels which will promote your product.
Now you have come across numerous e-commerce marketing tactics to make online transactions successful and influential. However, the choice of applicable policies and operations depends heavily on the individuality and target audience of an online store. Other than that, you can easily promote your online shopping website through the steps mentioned above. These tips will help you achieve your objectives and dreams of having a successful online shopping store. Hopefully, this will help you to increase your sales and develop a successful online business.