When customers see or touch a product, they verify its quality and capability to satisfy their needs. After that, they are likely to buy a product. Product video making is also based on the same principle. People watch, they get influenced, and they decide to buy the product.
Product video making is simply the procedure through which a video is made focusing solely on the product. A product video helps to increase a product's attention. The sales and the customer's approach depends on this video.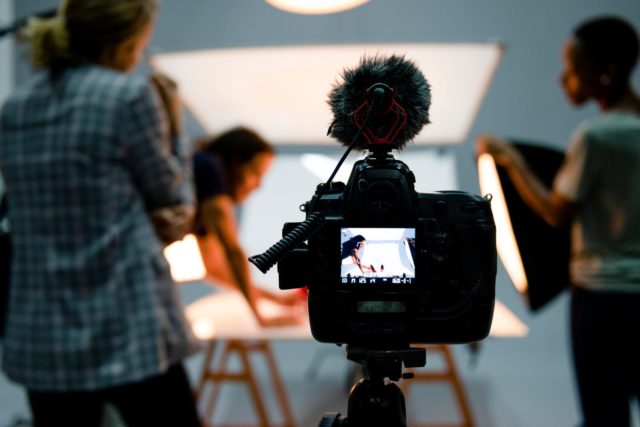 Why is Making Product Videos Important?
You can get a predictable scenario of people's wants and expectations from a commodity through a product video. It is more essential for online stores than offline stores. Customers get a better understanding of the product through a video. What are the factors that make a product video important?
Customers are open to options by real-time product video. To make this happen, making a product video is essential. Through this, customers can verify the real product before deciding to buy.
Filming a product video gives life and context to a product. A video that consists of all the benefits, utility and quality of a particular product is more conceptual than a picture or simply displaying it on your hand. With a video, you can convey a story to customers. For example, a video of a man wearing casual denim and going to work, dates and doing other activities restful is more conceptual than just a picture of casual denim.
The main objective of the product video is to reach the target audience. Curiosity and demand for most of the commodities used today are mainly among the youngsters. Due to the age and generation gap, and a product video is an effective solution to that. As mentioned before, a video conveys more than pictures or displays. Professional video makers use the language of the customer. It shows them exactly what they would want to see. Hence, the product can reach the target audience through various social media platforms.
Since online shopping is still a little inconceivable, customers are always doubtful about the benefits of a product. Also, the quality of the product might not be up to their expectations. A perfect video that includes all the benefits and materialistic rates of the product through proper demonstration can help the customer understand and choose. Indeed they will not feel or touch it, but they can look at the overall product.
Making your product video
To make product videos, you cannot hop in without a plan. You have to start with the basic idea of the product itself before any other factors like location, colours, backgrounds, etc. Here are some key ideas to plan out your product video project:
Introducing the product and brand name.
If customers have visited your page on any social media platform, try to make an excellent first impression. Try to examine the base of your target audience. Demonstrate your page and products as the remedy to their problems. Make your brand products desirable to needs and wants.
Illustrate the characteristics and benefits of the product.
A video can portray a lot more than just minimal pictures. Film a video of the product, including all its benefits, usage, and mandatory details, as the people visiting your page are unaware of your product's characteristics and functions. Highlight the product and mention the kind of people that will benefit from it. This will help remove confusion and complications.
Include additional details.
Provide customers with all the inclusive details in the video or additional information like cost, storage and precautions. Include all the details that will let your customers decide to purchase. You have to make sure the viewers watch the whole video and learn about the product.
Complete with CTA.
Your main goal is to boost product awareness and sales. Including an apparent call-to-action will help you achieve that. Consumers who watch the video are likely to be interested in the product. Lead customers to the buying procedure through CTA. It will inform the viewer on what to do further.
Lead customers to your website.
In addition to the CTA, include a link to your website to the customer. Suppose the supposed video is on any social media platform like Instagram or YouTube, etc. The customer will need more validity. To cut out distractions, provide a link to your website alongside the video.
Things to keep in mind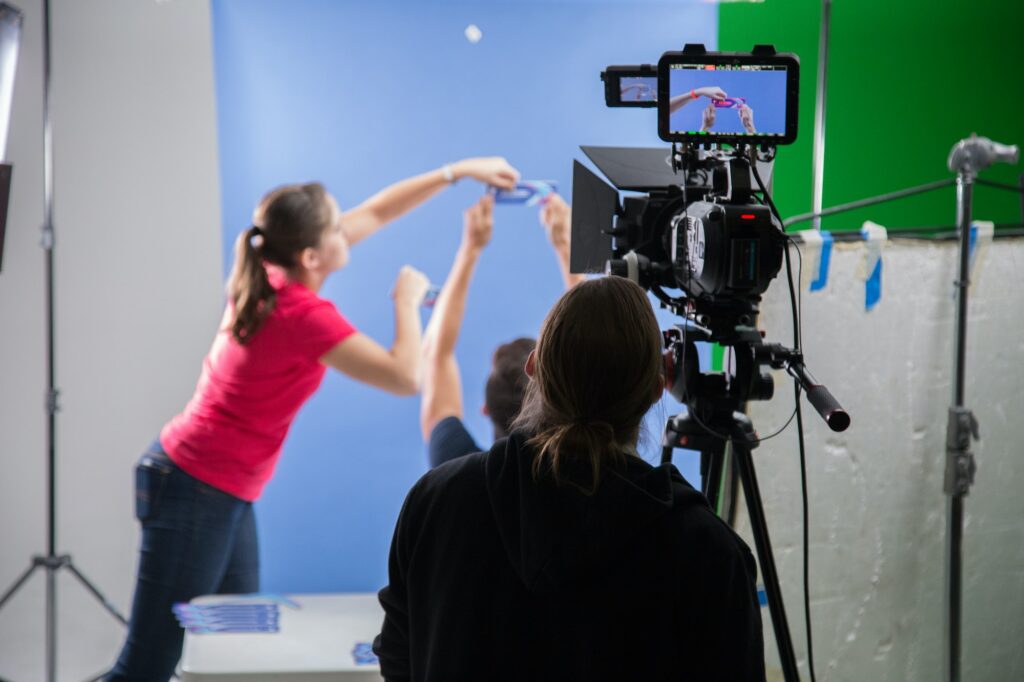 Videos are great for marketing. People tend to immerse themselves in videos very quickly. Pictures are not as convincing as videos. A good video can convince the customer to purchase the product. Including models or actors in an advertisement is almost like a cake with a cherry on top. The demand for a product increases rapidly due to the influence of such a presence. However, there is a lot more to look after while making a product video. These are the few requirements in making a product video.
Purpose of the product
Deciding the purpose and location of a product is very important. Viewers must know precisely where the product will fit in their lives. If people watch the video on a social media platform, they probably have no idea about the particular brand. However, if it is being observed on a specific website, people are interested in the product. Hence, it is better to display a separate video that is much more informative than the advertisement.
Presentation
The presentation of the video is an essential factor. Before beginning with anything, an individual should utilize some time to figure out the approach of the video. Keeping it clear and straightforward is fine, but it might not be amusing or stuffing in too many things might make the video look mixed up. Taking inspiration through competing brands can be helpful in this case. Nevertheless, one should not stop their research. An advertisement appears on social media platforms such as Instagram, Facebook, YouTube, etc.
It can be taken as examples, and engaging with such advertisements will follow up with more ideas. Having an idea of trends will help in the presentation of the video. Furthermore, a demonstration of the product is also essential. Having an idea of the lifestyle that the product fits into will bring more concepts to the video.
Style Of The Video
A product video can be of many types. Choosing the kind of video that will compliment the product is beneficial. Here are a few suggestions:
Review videos are mainly used on social media platforms. It helps to build trust among the customers. An individual can film themselves or their buyer unpacking the product. Display all the features, including both good ones and the bad ones. These will help customers to view and understand the physique of the product.
If somebody has a long product page, they can record their screen while going down the product page, cut out unimportant details on display, including some messages and edit it out.
In this type of video, the duration doesn't have to be too long. The product should be shown the way it would look in person. Details and physique are more than enough to educate the customers on the product.
To cut out all the hassle, a person can create a video out of the pictures of the product. However, this will benefit only with social media posts and short ads.
Instagram boomerangs and GIFs are pretty popular these days. It is short and consists of a few seconds. Making a video that entirely depends on these short clips could be helpful.
Set A Plan
A person can jump into creating a product video without having a plan a Scripts, storylines and sketches should be prepared beforehand to figure out what the video shots should look like. If not a pre-planned shoot, then an idea of the outcome is necessary. Decide on the location and background that compliments the product. Take a proper look into the lighting and shadows and the environment of the location.
For beginners, using their home backgrounds can be helpful. Using the walls, the tables, or the floor can bring out simple shots. For a more city-like vibe, one can use busy streets or crosswalks. Locations like beaches and lakes can also be for a more definite concept. Also, assure that the product isn't out of focus. The backgrounds cannot distract the focus from the product.
Editing Software or App
Now that everything is collected, the last thing that needs to be done is choosing an efficient software or application to give the video a final touch. There are a lot of apps and software to choose from. Hence, the finished product can be detailed easily.
Software That Can Help You in Making Product Videos
Biteable
Biteable is another product video maker with a wide range of templates That will help the user create a beautiful video quite swiftly. Biteable is a kind of video maker that allows one to share their product videos on various platforms. This video-making application can help users make interesting social media content, advertisement content, and explainer videos. The user can use their clips or add texts easily while editing in this application.
Fillmore Business
Fillmore business is one such video maker which Considers business growth to be a priority. This video maker by Wondershare has many interesting functions that allow the user to create a product story with ease. This video maker will help the user throughout, starting from noise cancellation to a Green screen, giving the user a fantastic video-making experience.
Moovly
Moovly is another great option the user can choose in the case of product video making. Whether it is an explanation, a training video, or a promo, This video maker has the solution for all. Move Lee has many template options the user can choose from to make the final video look attractive. This videomaker's goal is to make your Product video reach the targeted audience with ease.
Adobe Spark
Adobe is already a popular name in the field of Media and creativity. Its long history of software creation already suggests that Adobe Spark would be one of the best video maker applications or software available out there. This software has multiple themes, Photos, and fonts Professionally created to help the user make a masterpiece. And finally, the user can share the output on the concerned platform.
Shakr
If the user wants to grow their brand, Shakr is another video-making platform to help them out. One of the best available options for Impactful video making for products. This software is very much user-friendly and gives out the result in no time.
Animoto
Animoto has everything that a usual might require in making an impressive product video. It has features like the music library and the product library, allowing users to choose their favourite soundtracks and images for the video. Animoto enables the user to customize their video as per their r requirements. After editing, the user needs to save it in high definition and upload it to the concerned platform.
Video
This software can be called the ideal one when it comes to video marketing. It provides the user with a clean interface that helps easily share social media platforms or clients. The user doesn't need to worry about the quality of the video if they are using this particular product. It also has a library for soundtracks and images.
That is pretty much everything that one needs to know regarding product video making. Using the following tips and software will help guide the user to make the best product video.