Ecommerce Photography forms an important part of eCommerce and business. Ecommerce photography helps to display the products and services offered by different businesses and organizations and brings them to the limelight. 
Photography captures the details of a moment and saves them in just a capture. Ecommerce Photography captures the very details of the products that will be sold. It helps the buyers see the product and make their decisions. For sellers, eCommerce photography acts as a handy tool to attract potential customers.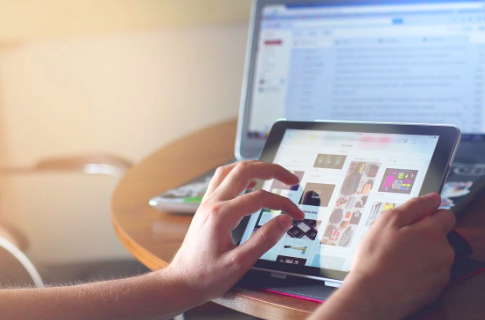 Below we are providing the list of top 20 eCommerce photographers and photography production companies. Do not forget to check them out.
List of Top 20 Ecommerce photographers in Nasik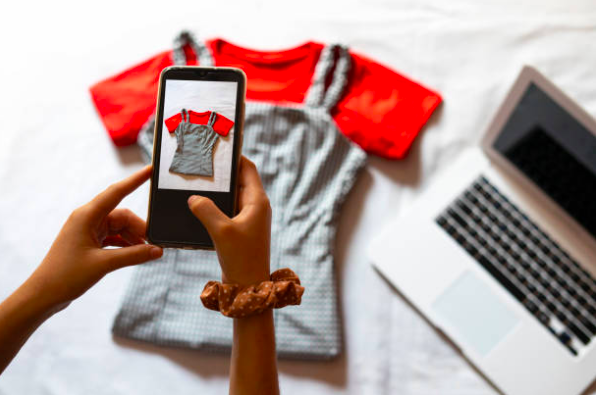 1. Ecommerce Photography India 
Ecommerce Photography India is a pan India producer of Ecommerce Photography services. It provides multiple types of services. Yes, you read it correctly. They are not just a photography studio, or a videography studio rather focuses on providing you with an overall development of your website or brand. They are one of the best in the country as they know what can set a new trend in the market and what can attract the attention of us, the people. They exactly know what it will take to support a company in selling their products and services, hence giving a boost to their marketing.   
Its main motto has always been to provide timely service, good quality, and an affordable cost. 
Website: http://ecommercephotographyindia.com
2. Sanchit G Photography 
Sanchit G Photography in Nashik has served clients from all across India. The firm specializes in e-commerce food photography, product photography, packshot photography, and online shopping videography. They have served many clients in India and some international countries as well. It is one of the best e-commerce photography service providers based in Nashik, Maharashtra. They ensure that all the end materials being delivered are of high quality. We are sharing the website link. You can also take a look at the sample photos that they have taken. Sellers from different brands and shops contact them for e-commerce photography. They are even listed on online shopping platforms, with Amazon being one of the popular ones.
Website: Sanchit G. Photography | Ecommerce Product Photographer in Nashik – We create rich, bright product photography for e-commerce sites and Amazon listings. (business.site) 
3. Picsgraphy Commercial 
Picsgraphy Commercial is a photography studio that provides services in various domains of photography. They have a huge setup with all the necessary equipment to take care of your needs. 
They take on special photographic projects. Promo Videos,  Coffee Mugs, HD Videos, Posters, Photo Books, Frames, CD / DVD, Montage, Enlargement, Calendar,  Documentary, Brochure, Shortfilms, HD Highlights, Lamination, Coffee Table Book, Live Streaming, and Blueray Disc are some of their goods and services.
Website: http://www.picsgraphy.com/ 
4. SK Photo Studio 
Based in Nashik, Maharashtra, SK Photo Studio is one of the most well-known photography studios. SK Photo Studio offers a varied range of services. They have served many clients, and they know what the clients actually want. They have a skilled team of photographers and videographers who know the job well and how to handle clients easily. You can also consult with them whenever you want to let them know what kind of photography you want. If you wish to contact SK Photo Studio, we are giving you their email ID. 
Email ID – [email protected] 
5. Photonic   
Photonic is regarded as among the most prestigious photographic firms in Nashik. With their professional wedding photography, Photonic produces for your beautiful recollections that transcend time and place.  
Photonic provides production house services as well. Their other services include- wedding photography services, event photography services, kids' photography services, portrait photography services, product photography services, commercial photography services and post-photo processing services.  
Photonic is located on Sharanpur Road, Nashik, Maharashtra. 
Website: Best Candid Wedding Photography in Nashik | Photonic Photos 
6. Sameer Bondrade Photography. 
Sameer Bondrade photography studio also provides photography services. They have been working in this domain for 15 years. Their years of experience help them to get the best output. Their customers are also well satisfied with their work. They provide various types of services. They have worked in domains like industrial, corporate, commercial, and marketing. 
They are located in Ayachit Nagar, Gangapur, and Nashik. 
Website: http://sameerbondardephotography.com/ 
You can also email at- [email protected] 
7. Akash Gadhave Photography 
Akash Gadhave himself runs the photography studio. He is talented and has served many clients to date. He has very good photography and editing skills. 
He also provides various kinds of services not just in photography or editing but in other technologies as well, such as SEO, i.e., Search Engine Optimization and website development using WordPress. 
Akash Gadhave was nurtured in the cities of Mumbai and Nashik. Hailing from a management background, he pursued a career in media and technology with zeal. He is an expert in a variety of sectors, including photography, digital marketing, design, web development, and blogging.
 He makes use of technologies like Adobe After Effects, Adobe Premiere, Adobe Illustrator and so on. He also provides good social media marketing services to clients and customers.
Website: Akash Gadhave Photography-Photographer in Nashik-Mumbai-Pune 
8. Foto Wala 
Foto Wala also provides various photography services, including wedding photography services, event photography services, kids' photography services, portrait photography services, product photography services, commercial photography services, and post-photo processing services. 
You can visit their Facebook profile and contact them for further information.
Link: FOTO WALA | Facebook 
9. Vaishnavi Photo Studio 
Vaishnavi Photo Studio has made a name for itself in the list of the top photography service providers in Maharashtra. It is based in Nashik and provides a wide array of services. Their dedicated team of photographers is. They are well experienced and know how to capture your products and display them on e-commerce platforms. Their services mainly include indoor and outdoor photography services, commercial photography services, event photography services, marriage photography services, etc.
Website: Vaishnavi Photo Studio in Trimurti Chowk, Nashik-422008 | Sulekha Nashik 
10.  Akshay Studio and Film
One of the most popular photography companies is Akshay Studio and Film. They provide very good services, which means they essentially perform better than other market players. They have taken up and completed 86+ projects. You will be happy to know that they were also recognized for their skills and professionalism. 
Website: Akshay Studio & film – Photography & Film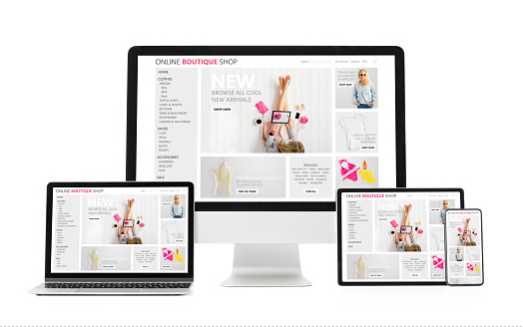 11. Storyline Photography
Storyline Photography is another firm that provides services in multiple domains of photography. They provide awesome services. Their services include wedding photography, candid photography, candid wedding photography, bridal photography, and ring ceremony photography. They also offer commercial and product photography services on customer demand.
Website: Storyline Photography in Nashik, India (storylinephotographer.com) 
 12. Rucha's Photography
A woman who worked towards her passion set up a photography studio named Rucha's Photography. Rucha went for the shoot with her professional and highly advanced cameras. Her studio has all the equipment required for good photography. She provides services for fashion photoshoots, pre-wedding, and wedding events. Services are also provided for real estate and architectural photoshoots. 
Website: Rucha's Photography (ruchasphotography.com) 
13.  Kale Photo Studio
Kale Photography is also a renowned photography studio based in Nashik, Pune. Kale Photography is basically an event photography and videography company. But, it also provides commercial photography services when needed by the client.
Website: Kale Photo Studio – Photography Studio in Nashik (business.site) 
14. Yash Photo Studio
Yash Photo Studio is located in Shrirang Nagar, Gangapur, Nashik, Maharashtra.  Yash Photo Studio provides a range of services. Their services are:  Maternity Photoshoot, Aerial Photography (Clients can get a range of quality aerial photographs), Candid Wedding Photography, Drone Photography, Wedding Shoots, Travel, and Live Shoots, Commercial Shoots, and so on.
Website: Yash Photo Studio – Top Photographer and Photography Services in CIDCO, Nashik, Maharashtra, India 
 15. Pravin Aswale Photography and Photo Gallery
Based in Nashik, Maharashtra, Pravin Aswale Photography and Photo Gallery deserve special recognition for their unique photography skills and creativity. They provide services in- advertising photography, architectural photography, and nature photography. Documentary and travel photography. They provide services all across the world. 
Website: PRAVIN ASWALE PHOTOGRAPHY & PHOTO GALLERY – Photographer in Nashik Road (business.site) 
  16. Sangrah Photographics
Sangrah Photographics is a well-established photography company. They have a dedicated team of well-experienced, highly skilled team members who know about every aspect of photography. Their team always comes up with something new, a new idea to nurture something new. Their team consists of Mr. Anil Chaudhari (Cinematography Director with `14 years of experience), Mr. Shiva Singh(Postproduction Director), Mr. Swaroop Dawkhare(Candid Photography Director), Naresh Gupta(Videographer), Abhijeet Pathak(videographer/editor), Paresh Nikumbh(Photographer) and other well-experienced members.
Website: Sangrah Photographics (sangrahkt.com) 
17.  Tones Photography
Established in the year 2018, Tones Photography also provides an array of services like wedding photography, newborn photography, event photography, product photography, commercial photography, interior photography, wildlife photography, sports photography, travel photography, fine art photography, editorial photography, fashion photography, video editing services, 4K video editing services, fitness photography and so on.
Website: 7.3 Tones Photography, Nashik Road – Photographers in Nashik – Justdial 
 18. Photographer Vivek Naik
Photographer Vivek Naik at Gangapur Road offers a diverse range of products and/or services to meet the diverse needs of their consumers. This establishment's personnel are pleasant and timely in offering assistance. Website: Photographer photography,angapur Road – Photographers in Nashik – Justdial 
 19. Priyal Digital Photos and Video
Priyal Digital Photo and Video at M G Road, Nashik, is a venue for people's photographic requirements. With a wealth of expertise underneath its belt, this company has gone a long way to becoming a household brand in its field. This photography specialist has been acknowledged for its exceptional video coverage and photography facilities since 2008. It has pleased a slew of local residents by immortalizing their unforgettable experiences for all time.
Website: http://www.priyaldigital.com/ 
 20. Shooting Stars Studio
Shooting Stars Studios is a well-known photographer company. Wedding Photography like Wedding Photographers and Video Shooting Services like  Wedding Video Shooting Services are provided. Along with that, other services include designer photographers, photo editing services, model portfolios, and others.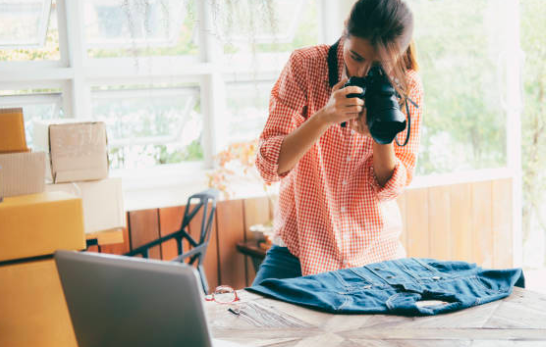 So, this is the list of top 20 studios that provide services in eCommerce photography. Now, you can choose yours and capture shots of your business's products and see the sales increase by many folds!
Hope that you find this article useful.