Industrial Photography is a particularly important aspect of photography nowadays. It helps us to capture the technology, innovation, various processes, methodologies, and the challenging work behind operating an industry or a factory. Companies that capture industrial photos are equally important, and here is the list of the top 10 industrial photographers in Mumbai. 
Top 10 Industrial Photographer in Mumbai 
1. Industrial Photography India 
Industrial Photography India is the best industrial photography company in Mumbai. It is not only popular but also an award-winning photography company. They offer their services at a very affordable price, which everyone can look forward to it. Services offered by Industrial Photography India are extremely well operated. Their extraordinarily talented team of photographers and photo editors will ensure that you will get the best output. Whether your workstation or other industry-related areas, they perform well everywhere. Industrial Photography India has 11+ years of experience. They have completed a total of 56+ projects, and they have collaborated with 1650+ clients. Their employee strength is around 25.  
Website: Best industrial photography in Mumbai | India (industrialphotographyindia.com) 
2. Ecommerce Photography India 
Based in Mumbai, India, Ecommerce Photography India provides best-in-class services to their clients and services across India. They provide high-quality product photography. Ecommerce Photography India has all the latest equipment and highly skilled professionals who are eager to take the best shot. They have dealt with thousands of customers. Having their own in-house studio, model, lights, cameras, and other equipment comes at a great advantage. Some of their highly acclaimed services include- Fashion Photography, Industrial Photography, Apparel Photography, Product Photography, Catalogue Photography, Ecommerce Photography, Lifestyle photography, photo editing, product uploading, etc.  
Website: Ecommerce Product Photography | Product Photography in India | Product Photography in Mumbai (ecommercephotographyindia.com)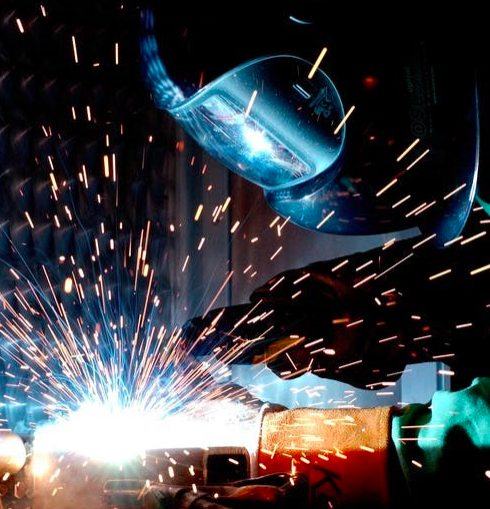 3. Prasenjeet Gautam Photography 
Prasenjeet Gautam is a real maverick and one of India's finest photographers. He is a photographer, editor, blogger, entrepreneur, image analyzer, and educator, among other things. He has received recognition in a variety of photographic fields, including advertising and goods, car, corporate, Interiors & Exteriors (Architectural), clothing, Industrial, streets & photojournalism, travel, wildlife, and other intriguing genres. His work has been known and loved not just in India but internationally, thanks to his own creative, experimental, and distinctive vision of the world of photography, as well as magnificent blogs.  
Website: Prasenjeet Gautam Photography Company in India 
4. Click Smiths Photography India 
Click Smiths Photography India is an experienced photography company that has undertaken various photography projects in many industries and factories, including photographing the processes, machinery, employees, raw materials, products, etc. They have been handling more than 200+ photography assignments across India and in the countries of the Middle East. Click Smith Photography India uses the latest technology and gears, including cameras, lenses, softbox, lightning, etc. When it comes to its operations, they are Photography, Video Production, and Animation.   
Website: Clicksmiths Photography, Video & Animation Company | Bangalore 
5. Grey Rabbit Photography 
In Mumbai, Grey Rabbit specializes in Industrial Photography. We give high-quality outcomes based on our many years of experience and skill as industrial photographers in Mumbai. Our Industrial Photography assignments are always of the highest caliber. Grey Rabbit is a well-known Industrial Photography company in Mumbai. The model of aesthetics is continuously evolving, and Grey Rabbit's photography of architecture and industrial photography evolves with it. What was once a straightforward shot to depict the appearance of the structure no longer exists; their photographs add viewpoint and personality to such stories in just such a manner so each arch and dome now tells a story. 
Website: Industrial Photographer Mumbai (greyrabbitphotography.com)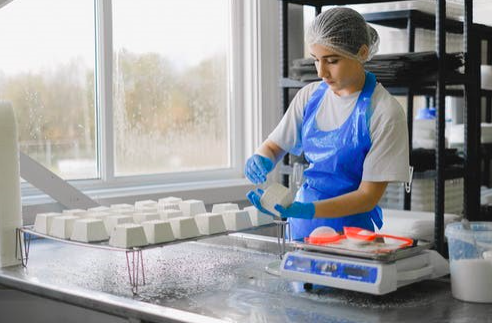 6. Shutter Smart Studios 
Shutter Smart Studio is a group of experienced photographers has over 25 years of combined expertise in photography and video production. We have a well-equipped studio in Mumbai's Malad (W). 
 They provide our services to advertising agencies, corporations, B2B, industrial, manufacturing, pharmaceutical, consumer, and marketing firms. 
 Our photographs and films are edited in a specialized post-production area. They retouch, color correct, and enhance the photographs and videos to offer you with amazing high-quality images for your commercials, brochures, catalogs, websites, packages, exhibition signage, posters, seminars, YouTube clips, e-commerce sites, photo galleries, and so on. 
Website: Product Photography Mumbai (productphotographersmumbai.com) 
7. Parag Parelkar Photography 
Photographer Parag Parelkar has had the good fortune to work with some of the brightest brains, both in front of and behind the camera. His work covers several industries, including automobiles, interiors, and industrial environments, as well as beauty, fashion, and cuisine. 
His services in photography include- product, industry, advertising, automobiles, architecture, food, Fine Art, event, cosmetics, fashion, portraits, etc. 
Website: Photographer | Parag Parelkar | Mumbai 
8. Sandesh Jayakar Photography 
Sandesh Jayakar has been working as a professional marketing and commercial photographer for over 15 years. During this period, he has worked with a variety of large advertising agencies, creative companies, and direct clients. He is schooled to specialize in sophisticated professional photography projects centered on products, people, fashion, glamour, advertising, and editorials. He worked with Vinay Mahidhar, a well-known business and advertising photographer in Mumbai, India. In addition to prioritizing efficiency, he is also easygoing and humorous, ensuring that clients enjoy the process while obtaining high-quality work. 
Website: Best Advertising & Product Photographer in Mumbai | SANDESH JAYAKAR PHOTOGRAPHY 
9. Ashesh Shah Photography 
Ashesh Shah Photography is one of Mumbai's most respectable and well-known industrial photographers. They updated the industrial photography services as technology and aesthetic science advanced. What was once a simple shot for depicting the picture of a building no longer exists? Their industrial photography company in Mumbai provides a novel viewpoint and individuality to these structures, such that each arch and dome tells its own tale. 
Website: Industrial Photography Service in Mumbai | Ashesh Shah 
10. Wide Angle Commercial Photography 
Wide Angle Commercial Photography staff is experienced in managing various photography tasks, including Product Photography, Industrial Photography, Food Photography, Fashion Photography, and Corporate Portraits, and it pledges to turn your marketing idea into a reality. 
Website: Wide Angle Commercial Photography – From Products to Portraits 
You can find out more about these companies by visiting their website links.