Product Photos is the best way to convince Indians, from searchers to buyers. A good product image draws the attention of the buyers and has the potential to make your product more appealing to the buyers. You should make sure that you showcase your product's best photographs. But product photography is quite challenging.
If you are not a professional photographer or cannot hire professionals for your product photography, it becomes difficult to advertise the products. So, the tips discussed further will help you to improve your product photography.
Since the buyers solely rely on photos of the product, it is essential to have good quality product images, and the entire product must be visible and free of stains.
Mobile Phones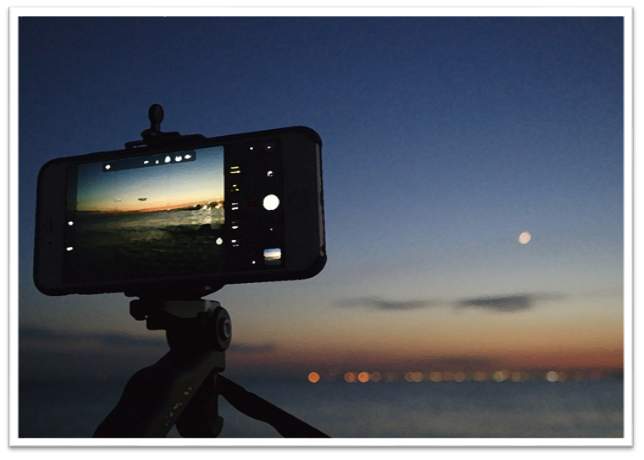 While buying smartphones, one always looks for the camera quality for capturing the best photos. Hence, you should invest in buying good camera mobile phones. Mobile phones have become good alternatives for photography in place of cameras and affordable too. In India, people usually prefer mobile phones for shooting product photos.
The following features should be considered before purchasing a mobile phone:
High Megapixels. The higher the megapixels, the better the product photos.
Dual Lens cameras (High- Dynamic Range).
High Resolution.
Auto Detection Flash.
Wide Aperture.
Dual Lens cameras provide two sensors with clean, 2x optical zoom and better-quality photos. Use Grids to keep the levels of lines and fine shots. The high resolution helps in bringing sharpness and capturing a detailed picture of the product photos. It would help if you took benefits of HDR for high contrast pictures, adding different levels of exposure and bringing shadow details of the product photos. Using these features while capturing photos will improve your photography skills.
Some of the best suggested mobile phones are:
Apple iPhone 12 Pro
Apple iPhone 12
Samsung Galaxy S21 Ultra
Samsung Galaxy S21+
Samsung Galaxy Note 20 Ultra
Using Tripods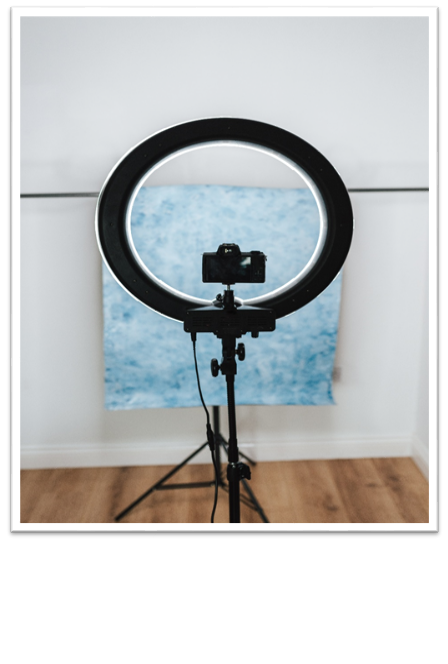 For shooting professional photographs, you must have tripods. Capturing product For shooting professional photographs, you must have tripods. Capturing product photos freehand should be ignored as little movement of hands can ruin your great shot, and it is also unprofessional. Tripod is the best solution for improving products photography for beginners or amateurs and helps capture photographs in different positions and inappropriate angles.
What should be kept in mind while buying Tripods:
Weight. Do not buy heavy tripods so that they can be easily carried. Go for Carbon-fibre material as it is lightest and durable.
Weight Support. Choose tripods that support 1.5 times more weight than the total weight of your camera, mobile phone or lens.
Tripods height. Height is an essential factor, so choose that matches your height or eye level.
Tripods Leg & Feet. Choose the more stable legs and the feet that are replicable.
Tripods Heads. It is the most important part of the tripods for holding the camera and controlling its movement. It can be separately bought and should support the weight as much as the legs can.
DSLR Camera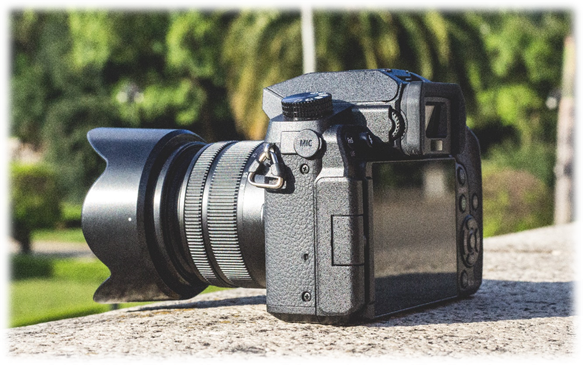 If you are planning to buy a camera, then you must go for DSLR cameras. There's no doubt that DSLR will be the best option for improving your products photography as both professionals and amateurs use it. Many affordable DSLR cameras are available in the market.
DSLR cameras will provide exact and accurate images of your product. Many options are available that you can choose or set the camera through settings for capturing products photographs such as Auto mode, Auto Focus system, ISO, Aperture priority mode, etc. To enhance your photography skills, learn the camera settings and know all its features.
Selecting Background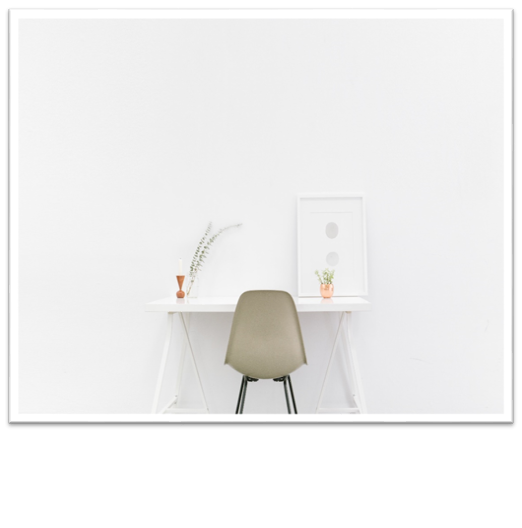 The background adds a massive effect to the products images. The best-suited background is White background as it eliminates distractions and provides a clear look at the product images.
Many products, such as dining, sofas, bed, etc., require a natural environment to let the buyers have a clear imagination for their home, so you should set the background as per requirements. Do not keep visible backgrounds to let reflections and distractions hamper the image of your product. Your products image should demonstrate the size, shape and edges properly and clearly. You can use a piece of cloth or different neutral colours for a good result.
Lighting Creativity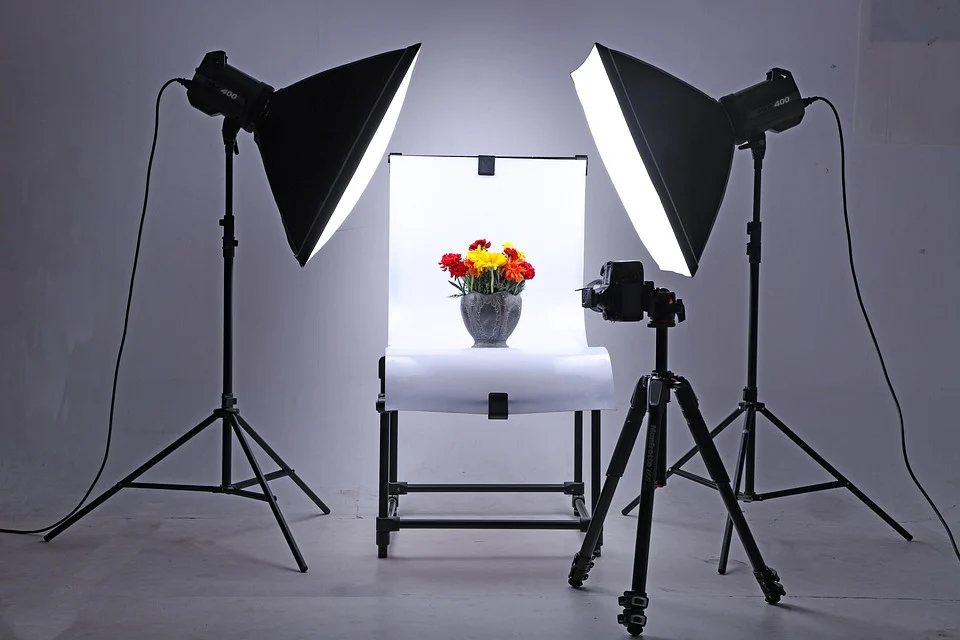 Lighting plays an essential role in bringing out a good quality image. Shooting in natural daylight or early afternoon when the sun is high is the best time for capturing realistic product photographs, especially when shooting with models for products like clothing or accessories.
For indoor shooting, you can use Lighting kits or boxes with white backgrounds. Do not use extreme bright lighting or harsh lights because it might ruin your products' natural quality. Be careful with Lighting as it depicts the quality of the product and removes shadows and dark areas in the photo.
Play with different Angles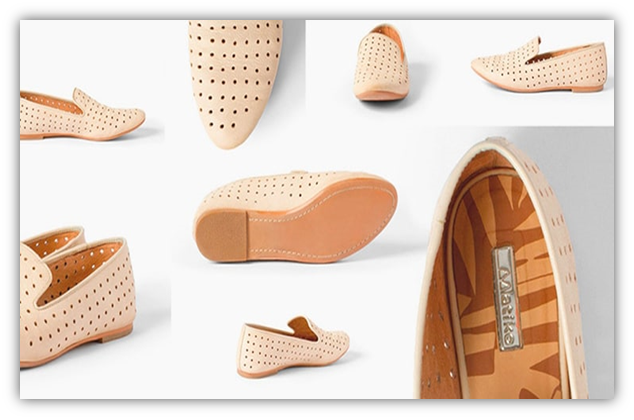 Angles provide detail of your product and also gain buyers trust. Try to click your products photo from different angles to highlight the characteristics you want to show. Displaying the product photographs in different angles ensures buyers know about the product's look, shape, design and quality. It helps the buyer get a complete view of the product and examine it without a doubt, especially in India, where buyers want to know every product's detail.
Prop up Your Products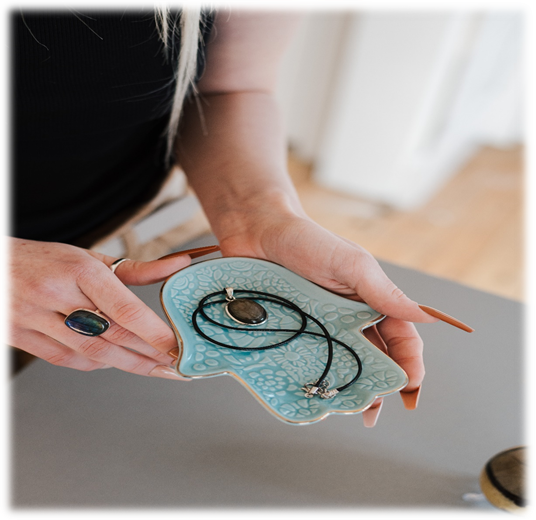 The products such as books, earrings, soft toys, necklaces, rings, etc., cannot stand on their own or need to be propped up with different attractive props.
Such as colourful stones, flower vases, decorative tables, and many more make your product photographs eye-catching and professional.
Do not just use white background or a simple dull look in the background; that's quite unprofessional.
You can also use backgrounds of the natural environment to prop up your products or create your mini studio with proper lighting and camera positioning to become creative and improve your products photography.
Present all Varieties
If your products come in different varieties, looks, and colours, do not forget to show them to customers. Provide all of your variations in your products photographs. It attracts Indian buyers as they always like to see variations of the same product for proper visualisation and more options.
Provide more than One Image
Never provide only one image or photograph of your product.
You should present more than one image of your product and from different angles so that buyers can get a clearer view of your product.
You should offer one photograph as the main image than a second photograph with a close-up and add more images such that they provide detailed looks and shapes of the product and a few images with different backgrounds for more clarity.
Display all Features
It is essential to show all the features in your products photographs. It gives an interactive and connective feel through products photographs. For example, zoom the photograph of your product like a suitcase, handbags, jars, etc., showing details of zips, locks, handles, lids. It helps buyers in India examine the product closely and know the features correctly.
Elude Filters
The product photographs should be of good quality, real, exact, and provide detailed information. It is a way through which buyers can trust sellers, and the business goes on efficiently and smoothly. Adding filters to the product photographs might enhance the product image but alter the realistic look of the product.
Keep in mind that it is difficult to convince buyers in India as they are deeply concerned with the quality of the product, so keep your product photographs clear and elude filters.
Choose correct Models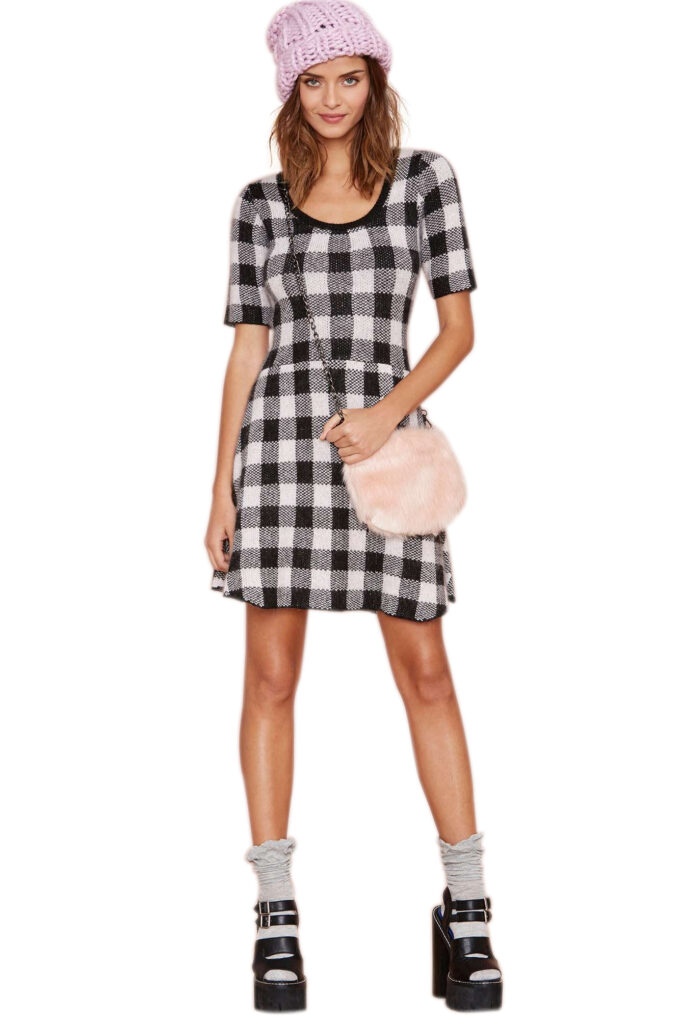 When it comes to a product such as clothing, accessories, footwear, shoes, etc. or demonstrating the product models play a crucial role in representing your product.
The models should fit in your product, look comfortable and suitable. They must have good skills and should be the right fit when you want to physically show your product so that they can properly display the product through them.
In this way, you can improve the quality of your product and offer buyers a clear visualisation.
Edit photographs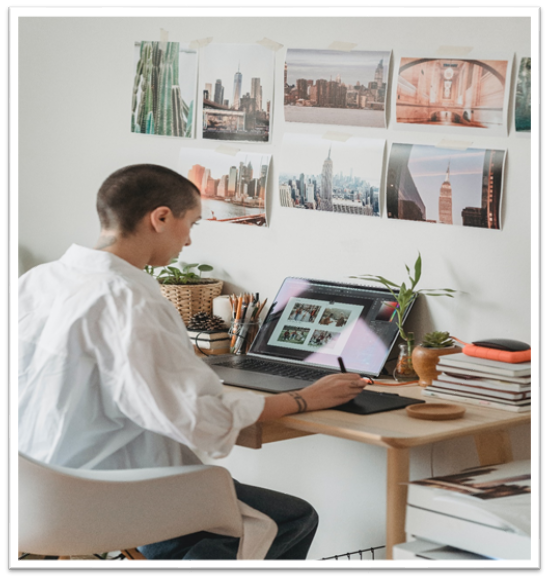 After taking too many shots, you can edit your product photographs by adding colours that create an artistic look for your product. Adding colour corrections to the image enhances its attractiveness and beauty. Editing photographs has become a pleasure now and art too. It adds significant value and cuts out the flaws.
It would help if you learned photograph editing because it can improve your product photography skill and make you more professional. You should keep in mind that you should not crop your product as it might be visible and makes the product incomplete.
Clean & Real Products
The products should be clean as any dust or dirt might be visible while capturing high-quality camera and lighting photographs. It would help if you used microfiber cloth wipes for wiping off the dust, dirt, marks or fingerprints. Please keep the product real and safe to prevent it from getting dirty or damaged.
NO Watermarked Images
NEVER use watermarked images or photographs in your marketing and business products because many platforms strictly prohibit watermarked images according to their policies and are also claimed as copyright. There are many reasons to avoid watermarked images:
First of all, it doesn't make you professional at all.
Secondly, using a watermark can take away your chance to sell your products.
It ruins the real work of art.
It would help if you had clean and accurate photographs of your products on your own.
To improve yourself in products photography and be a professional photographer, you must present your work and consider the tips discussed to shoot your product photographs on your own. These tips can be beneficial for improving your products photography or if you are a beginner.