Amazon is one of the most well-known platforms on the internet for both retailers and buyers. Over $10 billion were invested in Amazon in 2018 making it one of the top three e-commerce sites. To adjust with the rise in demand of the sellers, it has launched its FBA service. Through this service, sellers can use the platform assistance to grow the customer base for their business. This will make the seller's product more reachable to the common masses and they can fulfill their dream of a profitable business. The FBA service of Amazon is quite of a deal among retailers.
Till date, Amazon has been fastening their pace on the maturity level of all the important factors which includes merchandise, advertisement, target audience, content, and reporting. It can be difficult if you are a newcomer in the field of business but with the help of the FBA service provided by Amazon, it has become way easier to approach the limitations in business.
Selling on Amazon
Amazon has one of the largest online marketplaces with more than 100 million users all over India. Amazon has a large customer base allowing you to sell your products to countless people. Not only is Amazon a platform for millions of users, but it is also a market for more than 300 thousand sellers and over a billion products. This is the kind of influence Amazon has in the online marketplace. In addition to that, it is said to use and has dependable payment methods and is probably one of the most beneficial online markets to sell goods.
Steps to follow while making a seller account on Amazon.in
First, you have to open the link of Amazon seller central and select 'Register now. It will ask you to sign up on Amazon, not if you already have it. In case you don't have an account, then you sign up. You will be requested to authorize your phone number. It is more beneficial if you verify a number that will only be related to your business.
You will be asked to give in some general information on your business and other things like your identity cards such as your PAN card. Then you need to link your bank account to receive payments. As a beginner, you should sign up as an individual seller for which you will have to pay per trade rather than a monthly fee.
For the last step, after you have provided all the necessary details, you will get a call for confirming your association with the website. That's exactly how easy and quick it is.
Making Product Listing
Creating product listing is an easy job, especially with the listing tools that Amazon provides you with. There are two ways you can use to list your product- you manufacture a new product or including products that are already existing. With the bulk quantity of products on Amazon, you are likely to go with the first option. Here are the steps you should follow while listing products on Amazon.
Open your seller account and go to the inventory. Select "Add a product" and choose the category for the matching product. For instance, you are selling electronic appliances. You can click on the "Top sellers" and enter that section.
If you are doing this for the first time, the Amazon guide will help you with the process of listing.
Select the electronic appliance you want to list. Select the "list" option at the bottom. You also have the option to edit the pricing of the product.
Enter the details of the product. Recheck your listing and then submit it. And your product listing is complete.
Pricing
The pricing of products depends on many factors. Your motive should be to give a reasonable price for all your items because that is what customers want. However, the price shouldn't be way off than your competitors as that can make the customers question the product's quality. The price margin you set and the price margin of other sellers selling the same kind of item should be similar.
If you are selling something that is one of a kind, then you could probably charge a big price but other than that, reasonable pricing is the best for your sales. There are also the extra charges for shipping, warehousing, and other necessary things, so set the price in a way that it covers all the other charges and benefits you with a positive profit margin.
The FBA service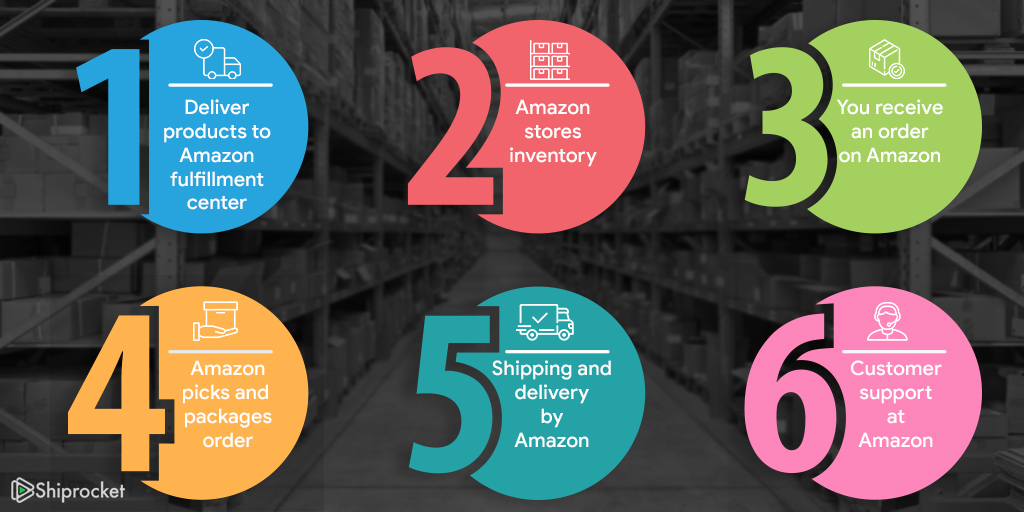 FBA stands for "Fulfilment By Amazon" which indicates that Amazon is going to store your products in their merchandise, provide customers services and fulfill orders. If you are considering using the Amazon FBA service, you need to have an Amazon seller account and include FBA in that account. It's important for you to establish your business according to the guidelines of the website.
Organize the list of products and merchandise or incorporate your merchandise data into the Amazon platform. Send your products that need to be distributed, to the Amazon warehouse after organizing the products. When there are order placements the FBA service will guarantee the order and send all essential shipping and tracking information to the buyer. Furthermore, there is also 24/7 customer service for both buyers and retailers.
If you see from the point of view of a seller, you are being free from all the procedures that are involved with the stock, packaging, and shipping orders. This service gives you an easy opportunity to get started with your business. The FBA service not only supports your business but also increases the customer base globally as well. Apart from that, if you are a seller on Amazon, you are eligible for complimentary shipping on orders over $25 (books) and $49 (all other commodities). The FBA service cost is rather reasonable than any other shipping center.
Investing in a business depends on a lot of different factors. Nevertheless, when you are selling on Amazon you do not have to have a very big budget. If your investment is less than $400 you can still outsource products through the FBA service. You can start by selling products in a significant quantity and when you see that your business is been benefited, you can switch to a Pro account.
Amazon Vendor Central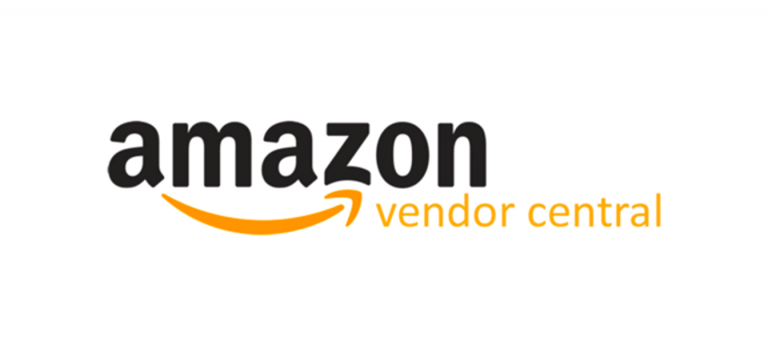 Amazon Vendor Central is an open-house program for distributors and manufacturers. Traders and manufacturers sell the Merchandise to Amazon at wholesale prices. Once the products are sent to Amazon, the seller's job here is done. Amazon gives payment for the stock directly and retains possession of the commodities. After this, Amazon sells these products selecting their own rate and shipping alternatives.
Advantages of Amazon Vendor Central
Having access to this option, you don't sell on Amazon, you are selling your product to Amazon. This alternative excludes the work of marketing, pricing, and advertising. The advantage of Amazon Vendor Central are:
Amazon makes massive purchases, which is good for stock foretelling.
There is no conflict of shipping, pricing, and other factors affecting product sales.
Seller Central does not give access to stock projection tools like Vendor Central.
Amazon alone has access to the details page.
Amazon Seller Central
Amazon Seller Central is a program where retailers sell their commodities to Amazon's users directly. You will be responsible for setting the price and marketing your products. You will utilize the Seller Central dashboard to coordinate and examine your stocks, reports, costing, etc.
Reputed brands use this procedure to file their goods on the Marketplace and sell as a separate entity. The sellers are solely responsible for all the marketing, advertising, and everything that adds to selling online.
Generally, selling through Seller Central is more time-consuming than selling in Vendor Central. However, the control in pricing, order fulfillment stays in your hands. Also, there are possibilities of higher profits. Maximum sellers on Amazon are from distinct production houses and they use the Seller Central. More than 53% of commodities on the website were sold by these sellers in 2019.
Advantages of Amazon Seller Central
This service lets businesses get a lot of exposure by getting more audiences to your online shop.
Amazon has one of the most prominent marketplaces where millions of customers purchase goods with the ease of online shopping. It helps you to invest efficiently in brand growth.
Since Amazon has millions of users, your store might just get noticed by a varied group of people which would have been ignored otherwise.
When uses visit the website they are likely to have a mindset of purchasing something or at least looking for something. This is a great way to gather an audience for your brand.
Guide to effectively sell your product on Amazon.in
Creating a plan for your business
For starting an FBA business in Amazon, the first thing you need is a business plan. Your business plan should contain the mission or goal of your business, financial plan, market strategy, product services, and so on. Before you begin with this you need to know a lot of things. You have to know the market and its trends, you need to know who your competitors are. You need to decide how much you are willing to spend on marketing, product sourcing, and promotion. Crating a rough idea of the business and business-related activities will help you take your business ahead swiftly.
There can be no business plan unless you know the niche.
So, the next thing that you need to do to start an Amazon FBA business is finding your niche. A profitable niche will matter the most when it comes to the success of your business. if you want to establish a profitable business in Amazon, market researching in order to find trendy and relevant products that can be competitive and aligns with your interests.
Have knowledge of the product trend, study its practical value, emotional impact, recognition & its visibility. Creating a new selling point can help to make products go viral. Try not to include fragile and seasonal products.
Start with the Market research
Now, when you are done with deciding your niche, the next step is to verify the niche in the market by market research. Keep a track of the sales of your competitor over some time. This will help in keeping a realistic idea about the market, segment, or niche.
Know your customers and sellers very well, communicate with them for understanding their sentiments towards the products. A survey can be can do a lot for this purpose. If the number of sales is consistent you can go on to the plan.
Identify the suppliers of the product
The next step is to find suppliers for your product. There are a lot of ways by which you can find the suppliers. Suppliers can be found on B2B platforms like Alibaba and AliExpress. Once you find the suppliers there you can get the contact and other possible details.
For finding suppliers, you can also use Tradeshow which will allow you to communicate with the suppliers.
Contact the suppliers personally to find the best one for you. Make sure you avoid the scammers and get the best.
Know about the price, the minimum quantity, the sample products, capacity, shipping charges, and so on.
Find out the best option for payment according to your requirements.
Now you are ready to place the first order. The first order in general need not be large. Check the feedback from the customer by placing an order of a small quantity, first. This will help you to know how your product is performing.
Try to remain connected with your supplier to prevent misunderstandings. Use black and white for the specifications and keep doing timely revisions.
Keep in mind inspecting the product quality when placing your order.
Register your account on Amazon and create product listings.
Register yourself as a seller on Amazon. Here you have two options- individual seller/pro-seller. The 1st one will cost you 1$ for each selling item. The 2nd one has got more features and will cost you $39.99 for a month. The next step is to create your product listing which will allow adding your products. Make sure you add images of high quality & resolution. Check the prime eligibility for the products so that the remembers with prime can avail of the option for free shipping. If the number of items is less, add them manually, and if they are more use a spreadsheet that includes all your products. Provide enough information about the products and make sure the listing is appealing.
Managing the inventory and keep up with the customer reviews
Do not ignore the inventor. For FBA sellers inventory levels are of extreme importance. Proper care should be taken for managing and replenishing the inventory. You need to make sure there is enough to sell and keep the inventory level available for the sales and the market.
Once you sell a product your inventory level decreases. Make sure the level of inventory is updated on regular basis to show the product availability. Using a system that is sophisticated to integrate inventory data and sales will be a smart choice.
When a product is going out of stock, change the marketing plan, place orders to your suppliers and replenish the inventory level.
Customer reviews in Amazon are out of Supreme importance for the business. The new customers will decide to buy the product only after looking at the product reviews given by other customers. It also shows the credibility level your business has built with customers. So, adapting to changes according to the reviews of the customers is very important for your business to survive. The product reviews are also testimonial proof For the products and the business. So following up with the product buyers On their experiences on shopping will be a good option as that will convince the buyers to leave feedback after shopping.
This can be done by creating a social media account are your business in which you will communicate with the customers regarding the use of the product or you can also choose to email the buyers about their experiences and reviews.
Optimize your content to make your business reach more consumers
optimization should start with researching for the keyword that is relevant to your content or the products and attaching them with the products in various forms like features, descriptions, titles, and so on.
Understand the Amazon algorithm and make it work for the business.
Using relevant keywords will help your products reach more people and get visibility. Images also play a big role in this regard. So try to include at least 5to6 images of the products from different angles. While writing the info of the product put yourself in the shoes of the buyers. describe the product in such a way that appeals to the buyers. Use simple sentences and make sure they are catchy enough.
It is okay to be doubtful about selling on Amazon. However, it or is always okay to try. The good thing is Amazon has all the marketing tactics and qualities that will help you grow your business. Since our future is always uncertain it is not sure of how far your business will go but you can always give your best.