The e-commerce market is becoming highly competitive day by day, and the ideas that used to rock a year back are now not as trendy as they initially were. Therefore, you need to think uniquely while doing product photography. So, it's high time to optimize your creative ideas to produce creative product photographs. 
Here, we have gathered some creative product photography ideas to squeeze ideas out of them and then combine them with your creative product photography ideas to produce a unique product photograph.
Use of smoke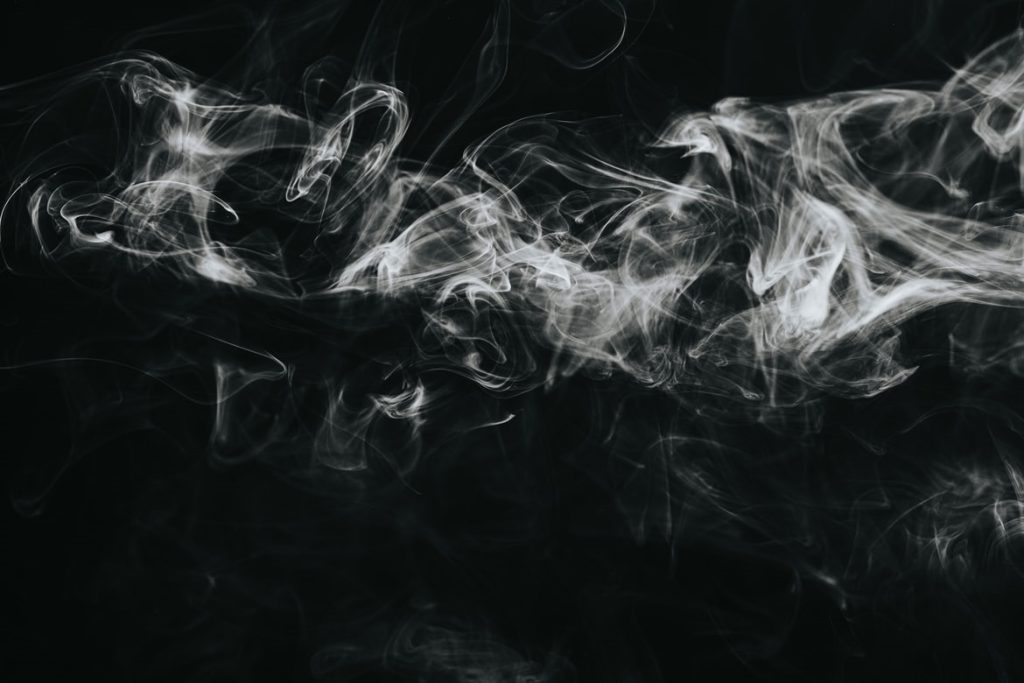 Incorporating smoke in your product photography brings in a unique dramatic effect, and it also gives a mysterious ambiance to your creative product photograph. You can use coloured smoke concerning the product you are shooting for.
If you do not want to smoke directly or if your client does not feel okay, you can try Photoshop. Install Adobe Photoshop overlays to produce smokes quicker and that too without objection.
Use reflections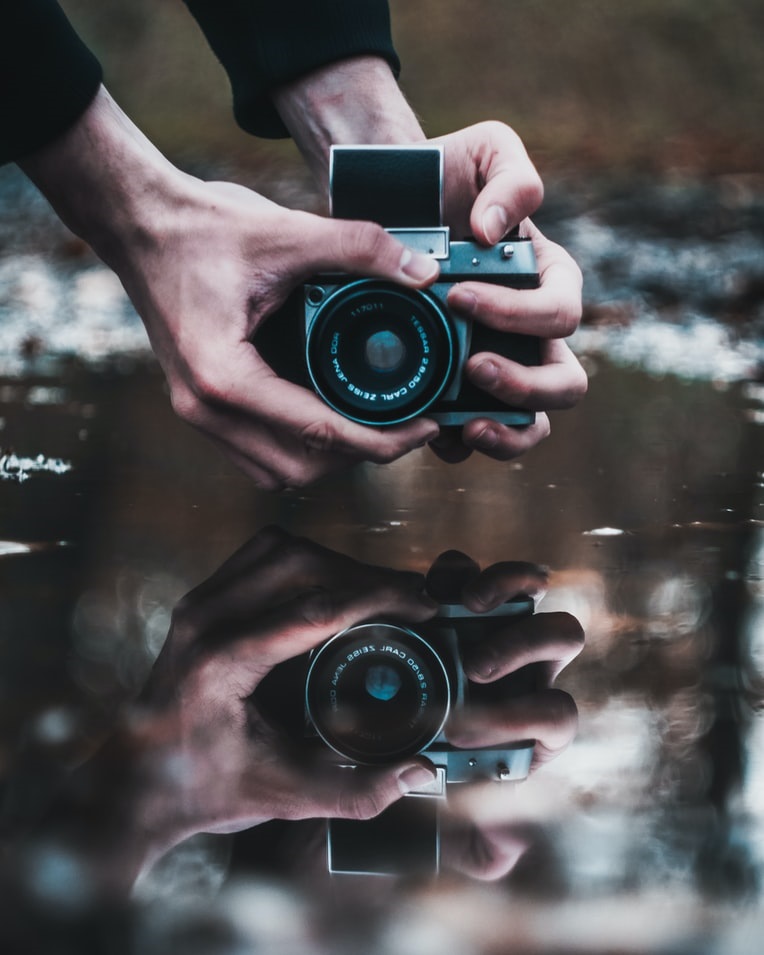 Reflections create depth in an ordinary photograph.
You can shoot using mirrors and glass to produce healthy reflections.
You can create false reflections if you do not get the reflective surface to shoot upon. You can produce a reflection effect by applying photoshop reflection actions.
But remember, while doing jewellery product photography, you may get frustrated by the reflections because there is a reflection of the jewel stones, diamonds, and the piece itself. Things might get messed up upon those if you add up more reflections. So, it would help if you were extra careful while doing reflective jewellery product photography.
Play with the shadows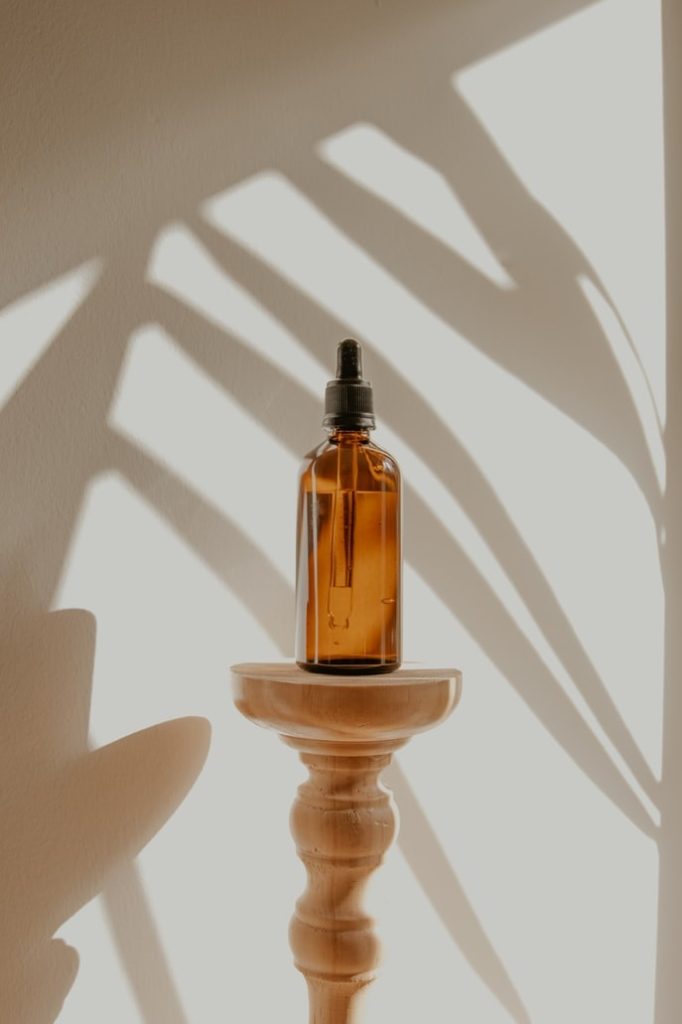 Suppose you are a product photographer; you must know how to play with shadows. Shadows are often required to add depth to your product photographs and use dynamic shadows to give your product photos a bit more depth and intrigue if you're going for a borderline ambiance.
If you want crisp shadows in natural lighting, you will almost certainly have to shoot with direct sunlight. Place your product within the scene and realize an object to create a unique shadow result once you've found the right spot. Plants or branches are frequently a good option, particularly if you subtly push natural or organic tones.
Otherwise, have fun with the method and experiment with various objects to see which produces the most noticeable shadows.
Use of stands
You can add dynamics to your product photograph in a very creative way. Using blocks, cubes, or stones can display your product much more attractively. Generally, such stands are used for make-up and jewellery product photography.
It also gives a 3D effect to the frame.
You have often seen chains and pendants are hanged on the stands; it helps the viewers to understand the products' dimensions.
Carelessly laid-out brushes and palettes facilitate formal product placement and distinctive images.
Keep the ingredients alongside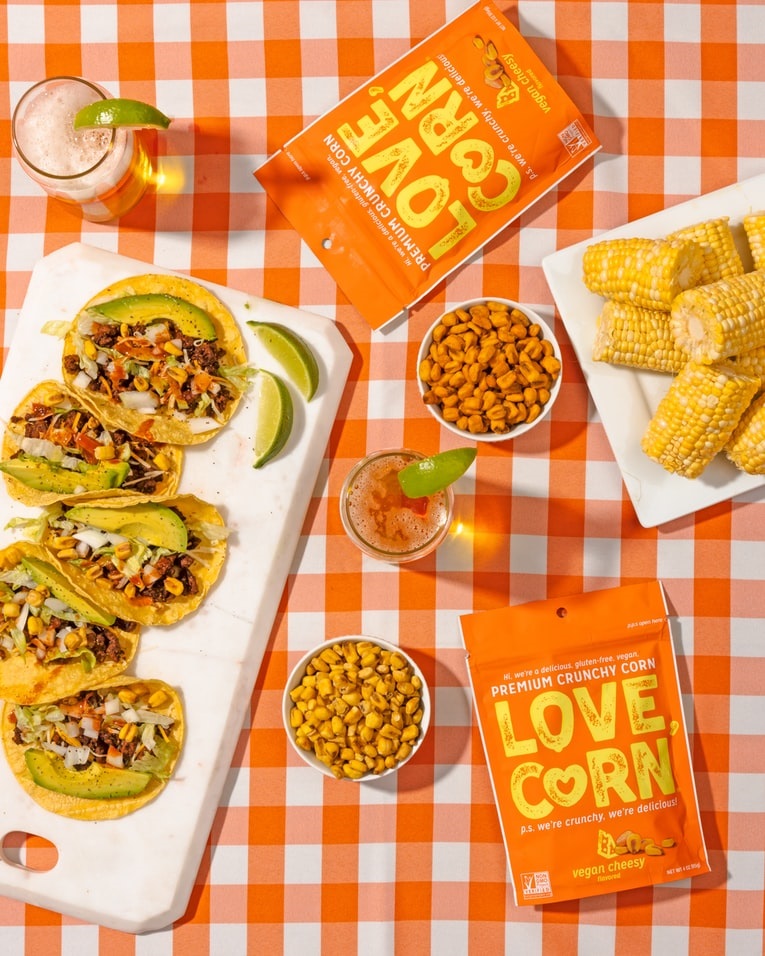 This creative idea is usually implemented on food products, photography, or juices. This idea helps be transparent with the client's customers and turn them into potential buyers.
Use proper props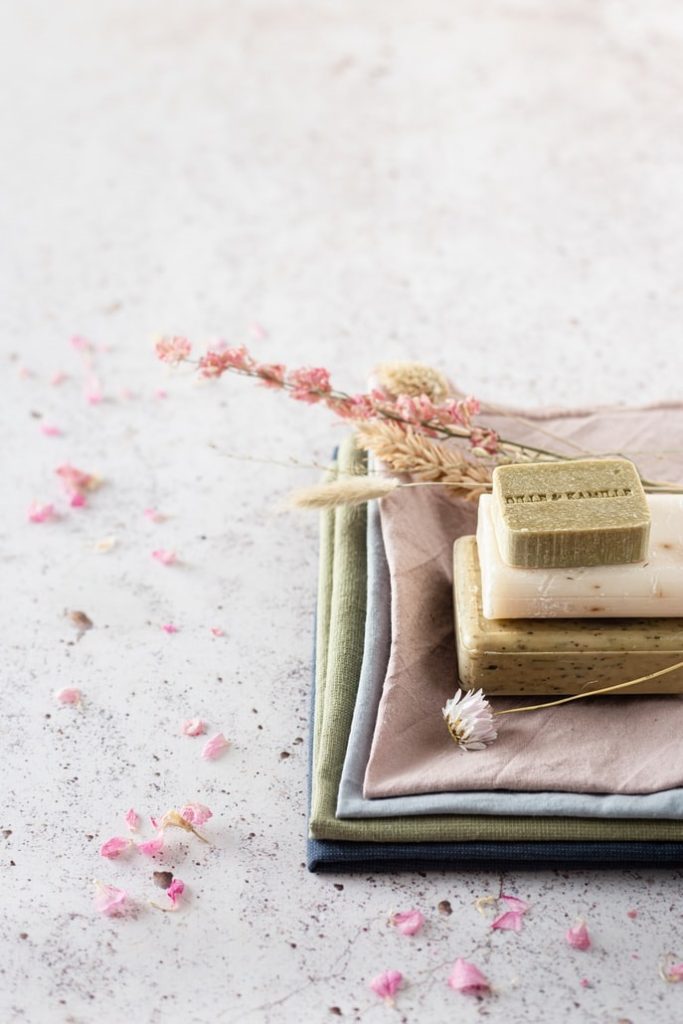 For a reason, this is one of the most popular creative product photography ideas. Using a variety of props to create a scene around your product could be a creative product photography option. With the right props on your side, you will be able to increase the attractiveness of your product, convey specific tones to your audience, and demonstrate to your customers how your product is commonly used.
There are numerous options available to suit your needs.
For example, if you are looking for rustic vibes, visit your local antique store to look for hidden gems.
Alternatively, if you want to emphasize natural or organic tones, go to a nursery and pick up some fresh flowers or leaves. Your only limitation when it comes to props is your imagination, and get creative and look for potential props in unexpected places, some of which might already be in your home.
Put the products along with symmetry with other items.
One of the most compelling photography composition strategies is symmetry. Such arrangements are delightful to the eye and simple to understand. Balance and equality are at the heart of symmetrical compositions. As a result, while creating a products' visibility, make sure it is balanced evenly on all sides.
Take the shot from an unusual angle.
The traditional method for product photography is to set the camera at a similar level to the product so that the final image is at eye level. To set yourself apart from the competitors, it is an urge that you do and explore unusual angles.
For instance, you could try firing from on top of the item or, on the other hand, from beneath it. However, when filming from unusual angles, keep in mind the possibility of modifying your goods.
Insert broken elements
This idea would not suit most products. However, it is certainly eye-grabbing. You would either break the merchandise or position it among broken glass or ceramic items. Ensure to require all the precautions to not injury your lens for product photography.
It cannot be done for every product but a few like a bottle of whiskey, lipstick, a compact, or a flower vase.
Make the product's colour its the ambiance.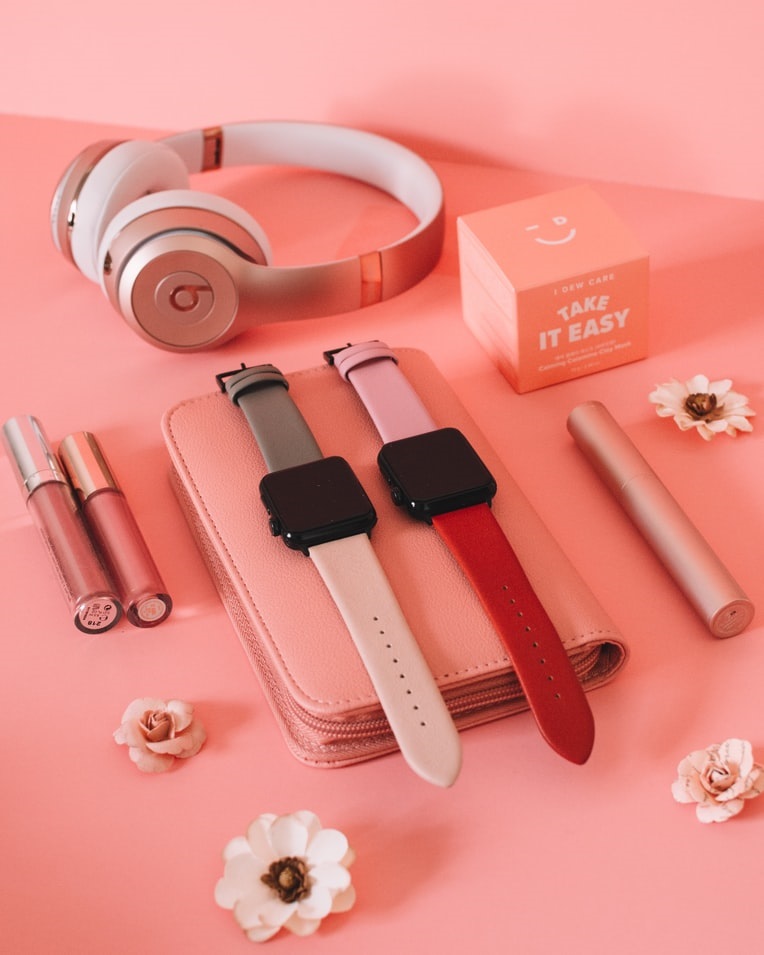 However, this is a very common product photography tip and must have been included in almost every article. Nevertheless, being common, this idea significantly impacts the viewers. You must try to emphasize the primary colour in the frame additionally.
One sec Please!
Imagine someone is pouting the milk into the cup of coffee, and you said, "A sec please!" and the milk in motion gave you time to click the shot. How's that? You must be thinking it's kidding, but it is true. Yes, of course, the milk in motion would not freeze for you to capture the shot, but you can recreate that moment. This kind of photography portrays capturing the moment before something happens, such as an explosion, jump, or fall.
This idea can become more creative if used to illustrate the product's durability and show off its quality.
Freeze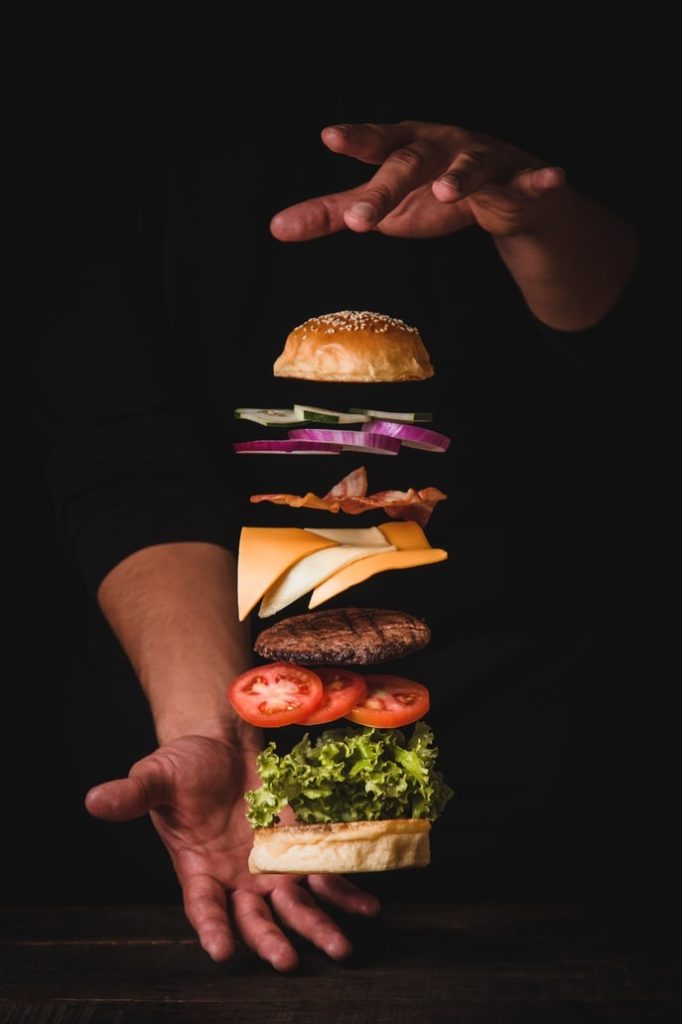 Freezing emotion can produce great attractive product photographs, and it captures the moment which our eyes cannot. Splashes of water, pouring sand, blowing powders are lovely.
To capture highspeed shots, you need to have the correct settings for product photography – setting faster shutter speed, for example, 1/400 or more to get a sharper photograph of the product.
Floating photographs
If you are looking for creative ways to make your product photographs stand out, You do not have to be a Photoshop wizard to do this. With just a simple cord, you can create a good shot that makes it appear as if your product is suspended in space.
Connect the product to a base overhead with a cord—the clear line will barely show up in the final image. While you can do this on an understandable background, you can also do it with natural surroundings and models.
By changing the product, you produce an additional three-dimensional look, and it is often wont to add movement to the image. Such a photograph often employs a cord, and it should take you many tries to urge it right.
Afterward, you will cut the road in free apps to get rid of unwanted objects from a photograph.
Incorporate human touch
Introducing human touch in any product photographs incorporates live in it. It becomes interesting. Only hands, arms, or legs are involved in a product photograph. It can also add a mysterious element to your frame. You can use this idea to emphasize how the product should be used or add power by making it appear as if the hand is emerging from the shadows to grab the product.
The hands and feet mannequins are extensively used in jewellery product photography.
Bring in, live models.
If you are working on wearable product photography such as clothes, footwear, watches, jewellery, etc., you can hire a model and make them wear the products. The viewers need to check out how the product is suited to a human being. For example, if a model wears a one-piece dress, it can give viewers an idea about its length and fit. The same becomes very important for jewellery product photography as well.
Models can display the products in more appealing ways through their creative poses.
Let viewers imagine
The key to a successful product shot is to get your potential customers to imagine themselves mistreating the item in your photograph. A buyer who is enthralled by the prospect of purchasing a table to furnish his home may find it challenging to imagine mistreating the table displayed against a white background.
You can additionally cluster many of your products in one shot. It will even convert your potential customers to shop for more than one thing.
Convey the ambiance
Make an effort to immerse the customer in the product's environment. Lighting and props are crucial in determining a product's tone and mood. Try to convey the merchandise's style or scent in lightness, textures, and colours. A rich, contemporary fragrance, for example, will be photographed in moody lighting, whereas a floral scent will be photographed in bright, youthful lighting.
Create a scene (Surreal)
There is nothing better than achieving surreal photography if you want creative exposure for an advertisement or a fashion magazine.
Such exposures go hand in hand with photo retouching, but if you are not a skilled retoucher, you will turn to our exposure manipulation service to help you out.
Bring in the emotion in a picture by creating a scene.
No matter whatever you are shooting, whether you are shooting for lifestyle items, cosmetics, jewellery, food, or other product, you should remember that your client (the seller) is trying to sell a particular lifestyle (a way of life). When potential customers see your product, they immediately form opinions and make decisions about it. You can influence the associations that are formed by creating a scene.
Let us assume you are shooting for a new perfume brand. While doing so, you cannot capture the fragrance of the perfume, but you can create a scene where how the people around realize the smell of the perfume.
You can create scenes like- friends in a conversation, people acknowledging someone's outfit at a party, a runner wearing a smartwatch to track his speed, and many more.
Consider creating a scene that reflects the purpose behind your product or the concept behind the same.
Create your style.
Your imagination can be the only limit when it comes to your creativity. So, it would help if you never stopped thinking about creating a unique frame. How to emphasize the product creatively and how to will the viewer's think, looking at your picture. Remember, your product photograph should hold power not only to turn viewers into potential buyers but also to appreciate the hands behind shooting the product photograph and the mind behind showcasing them most appealingly.
So that was all about the creative photography ideas. I hope these would add to your creative product photography skills to produce a unique one.
For more such interesting ideas, visit our website Ecommerce Product Photography | Product Photography in India | Product Photography in Mumbai (ecommercephotographyindia.com).