Amazon is the World's largest online retailer, an American multinational conglomerate, and an e-commerce company that provides several products and services. 
What is an Amazon Product Video?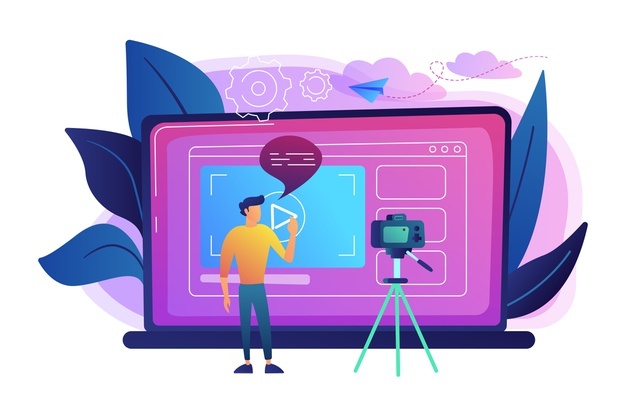 A product video is a demonstration of a product to showcase its features, looks, and benefits in various ways. Generally, it is shown that how that product can be used, product's detail, brand information, testimonial, etc.
Amazon product video is uploaded on Amazon product detail page along with optimized product images, which is a creative step to convert visitors to buyers. You can upload up to nine images, but if you want to upload a video of the product, it is advised to upload only six images. The video may not appear if you upload more than six product detail images in the top carousel.
Why should the video be used on Amazon Product Detail Page?
Amazon Product Detail Page?
Nowadays, consumers do a lot of research before purchasing any product. Hence, adding a product video on the Amazon product detail page gives the consumer information about the product features, uses, and looks.
Boosting up your sale as detailed videos help them to understand more clearly, and they don't have to survey a lot on the internet for searching a brand product.
Besides, a recent observation states that most consumers watch videos at first rather than reading the product description. The Amazon product videos help them to make an online purchase. Also, it is essential to emphasize that conversion rates are higher on pages with immersed videos.
Who can upload Videos to Amazon?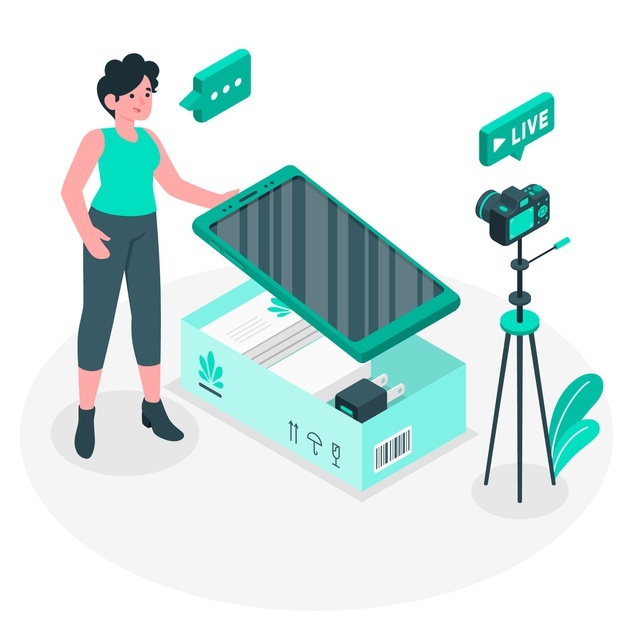 Product videos are available to only vendors and sellers who own a brand registered on Amazon's Brand Registry. But the sellers from UK and EU cannot upload videos to their Amazon listing as they don't have this option though many of the sellers from the UK and EU have their brands registered. From these countries, only vendors have this option.
Also, coming to the cost of adding a product to an Amazon listing, you must know that it is free only for brand-registered sellers in the market. Vendors have to pay extra for using this feature. But you can add product videos under the customer review section at no cost.
What type of Video should you use?
There is a list of the type of videos for you to upload. The type depends on the product you want to sell. The following product videos have proved to be the most efficient for uplifting the sale and viewers.
Product Overview video focuses on the product showing all the features and details of the product like why to use the product, how to use the product etc.
Explainer video This video is represented with a story to highlight the purpose of the product and gives a brief detail of the product but in full detail.
Testimonial video This video shows that the product is in use by the feedback of potential customers or any famous social media influencer.
Comparison video This product video shows the product comparing it with the competitor's product.
Amazon Product Video Guidelines
Amazon Product Video Guidelines are stringent. You should never even try to violate the Amazon Product Video Guidelines to save your product video, product home page, and your account from getting removed entirely.
The product video you want to upload should be of high quality; 480p or higher is suggested.
The aspect ratio recommended is 16:9, video should be under 5GB in file size, and it should be in .mp4, .mov, .aac, 3GP, mpeg 2, .flv, and .avi file format.
Make your product video look professional. Prefer hiring a professional company for video production, and make sure to include the brand's tone or any FAQs you want to address.
The thumbnail image is necessary for the consumer, and it should also be of high quality in .png or .jpeg file format. Do not just put the screenshot.
The video should be in YouTube orientation, and the person uploading the video must be the brand owner and have an active Amazon Seller account.
It would help if you did not revoke selling privileges in compliance with Amazon Selling Policy. You may lose the eligibility to upload videos, and your previous videos may get removed.
No sexually, sensitive, or controversial content should be shown in the video.
The video should be in English entirely.
All the statements you expressed in the video must be justified or supported. You can provide your opinion, but it should be interpreted reasonably and accurately.
You have to be accurate if you mention comparisons between two products or more. Do not use defamatory or derogatory words.
You are not allowed to mention price, discount, promotional information like cheap, affordable, etc.
You can offer warranties or guarantees of the manufacturer's product, but you are not permitted any modification.
Do not state any medical statements or give any medical advice or suggestions unless they are appropriate.
Your videos should not contain any web links, URLs, or calls to action that direct the customer from your product's detail page.
Your video content should not be false, misleading, or impersonate any brand or person.
Your video should not direct the visitors or viewers to any other website.
Your video should not implement unauthorized endorsements or refer any celebrities unless your product brand has an official endorsement from such celebrities.
Your video should not enclose any personal or private information. It should not be emotionally exploitive, controversial, or shocking to cause any distress.
It should not encourage violence, threaten, or depict graphic imagery. It should not conduct vulgar, offensive, defamatory, obscene, harassing, etc. content.
The video should contain shipping details.
Children's product videos are eligible for upload, but the content should not be directed towards children.
If the child is shown in the video, then the content must be related to the product, and you must have the parent's written permission or consent.
The terms and conditions related to the uploaded Amazon Product video are subject to Amazon's Community Guidelines. There are many more guidelines. By accepting the Conditions and Privacy Policy, you agree to abide by by-laws, rules, regulations, and guidance. You release Amazon and its affiliates from any claim or liability arising from your content. If you need more help, please reach out to us.