In ecommerce apparel photography, it is very essential to present high-quality pictures of the products. To attract maximum customers, you need much more than just great descriptions of the product. The images that you present of the product will play a major role in determining whether the customers will buy your product or not.
However, that does not mean that you need very expensive photography set up to click high-quality pictures of your clothing. The basic difference between being a professional and an amateur is just experience. All you need is a modest budget and an eye for photography to click amazing pictures of the apparel.
What is apparel photography and what are the requirements for apparel photography?
Apparel photography is a genre of photography that falls under fashion photography. It simply is a photograph that shows clothing usually with the intention of selling the fashion. You get to see apparel photography mainly in online shopping portals or e-commerce portals. In online shopping or e-commerce portals, apparel photography is of immense importance as it helps in converting visitors to customers. Thus, the pictures need to be of high quality so that they can attract customers and they are convinced to buy the product.
The requirements for apparel photography or the equipment you need for apparel photography depends on your budget. If you want to keep your soundings low then you can go for low-cost items. If you have a high budget then you can also go for high-end gear, in case you want special displays or lighting setup.
Now let us move on to the equipment you will need or your apparel photoshoot.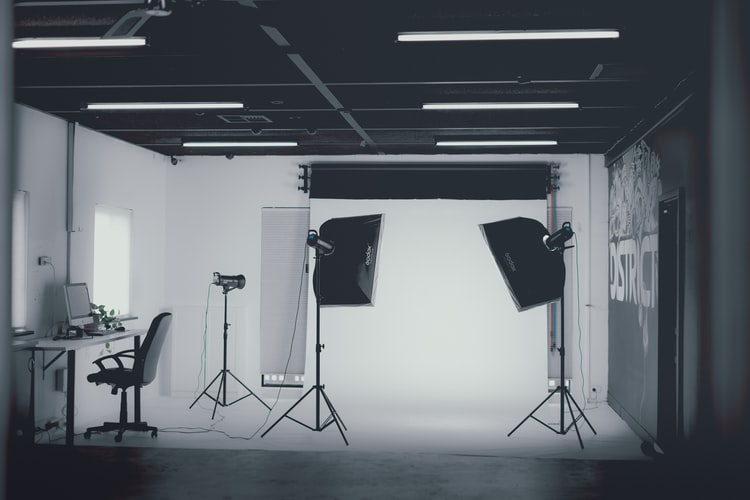 It is not compulsory to get the best high-end DSLR camera for clicking pictures of the pieces of clothing. The new clothing retailers can even manage to shoot pictures of the clothing with a smartphone as well. All you need is the sense of clicking high quality pictures and and right techniques and you can use whatever camera you have with you be it a DSLR, or a smartphone or a point and shoot, or a smartphone. If you have a high budget then you can go for a DSLR camera, you'll get them in gadget stores and even online.
Tripods are normal essential equipment required in apparel photography. It eliminates any kind of accidental camera shaking During the shoot that might affect the picture. With a tripod all you need to do is Attach your camera to the tripod simply, Frame the product and click the picture. It is that easy. Whether you are clicking the picture in flat lay mode or in portrait mode, a tripod is going to be helpful in both cases. With a tripod, you do not need to worry about the shifting of focus. Not all Tripods fit all cameras so make sure you choose a tripod that is compatible with your camera or the device you are using for clicking pictures.
Another important thing that you need for apparel photography is a source of lighting. Lighting is very essential in every genre of photography. Apparel photography can also be done with natural light if your studio or the place where you are clicking the pictures of the apparel allows a good amount of natural light to come in. In case you don't have a source of natural light you need an artificial source of lighting, like a softbox. You can get a lot of artificial lighting products in online shopping portals like Amazon.
While buying lighting equipment do keep in mind that you don't need to mix up With all the lighting photography kits available online. You do not need to invest in LED lights and reflective lights at the beginning. Try keeping your setup simple at the beginning and as you get comfortable behind the camera you can go for an advanced set-up and introduce new elements to your shoot.
Whether you shoot with artificial lighting set up or use natural light coming from the window, the product always has a shadow side. The shadow side of the product is usually very dark to produce a good image. A white foam board can be used to reflect light into the shadowy part to brighten it up.
In case you are shooting on a table, you will need clamps or use tapes to keep the foam boards and sweeps in place.
A white backdrop is another essential thing that you will be needing for apparel photography. Having a solid coloured background is crucial in the case of product photography. White coloured background is most preferable as it goes well with every colour. If you're shooting many products at once then you can go for a paper white sweep. Paper sweeps are huge rules of white paper. You can use them as a background behind your product and click amazing pictures of your apparel. If the sweep gets dirty you can always cut the dirty part away and roll out a new one. Apart from sweeps, you can also use a poster board as a background for clicking the pictures of your apparel. you can easily find poster boards online at cheap prices.
The last thing that you require for apparel photography is a model or a mannequin. Models or mannequins are used for better display of the product. It shows how the piece of clothing is going to look on a human body. A customer always decides to buy a product, especially after he or she is confirmed that it is going to look the best on her. So, having a mannequin for displaying the product correctly is a beneficial thing in the case of apparel photography. Or, you can also hire a model or ask a friend or a family member to model the apparel for you. And a lot of money spent for displaying the product will give the customer a better idea of the product which will further also help in increasing the sale of the product.
Why do you need to do apparel photography? What are the services included in it?
E-commerce websites that are specialised to sell apparel need to have good quality Product Photography because it is the most essential part of sales. From the point of view of a customer, the images of the product make more impact than just a small product description. However, essentials need not be too pricey. The only point of distinction between professional photography and amateur photography is about knowledge and experience.
To have great sales, you need a heavy marketing push. This is where clothing photography comes in. In order to increase sales, you need to acquire good quality images of your clothes. In this era of digital work, pretty much everything is done online. This indicates that all the potential customers who are looking forward to purchasing your product are usually influenced by the images used for it. The product photographs are going to work as a representation of your product. And who wouldn't want their website feed to look the absolute best?
Every e-commerce website owner does. Professional or not, you need to make sure that you are giving your 100% into the editing and the marketing portion of your business. If we think practically, starting a clothing business requires a lot of investment and a part of the investment should be applied to good quality clothing photography. We have to realize the fact that marketing cannot be done without high-grade images and profound investments.
The main motive of apparel photography is to showcase clothes and fashion wear. It severely focuses on outstanding lighting, great locations and great portraiture. Inclusion of specialized services that keeps photography sessions for the purpose of marketing the clothes. If there is the utilisation of models then there are professional authorities that conduct the whole session with accurate strategies and advanced equipment.
These professional services include authoritative directions and accurate placements of pops and essential elements that are required to have a successful clothing photography session. The essential components that are required for a photo session are compelled to be in its place when clothing photography agencies take a huge part in the marketing of your clothing website. Clothing photography services include fixing the most authentic locations or studio set up to give you the desired results.
What is the cost of apparel photography?
Apparel photography has similar types of charges in comparison to product photography. There are multiple factors that accumulate the cost of clothing photography and listed below are few key points that you need to consider before appointing a photographer.
How are apparel photography assistance charged?
What additional fees can you expect?
How do apparel photography service providers differ from each other?
What additional cost should you consider before?
Firstly, there are apparently two kinds of studios that provide clothing photography assistance:
Local independent photography studios; and
Full-service product Photography studios.
Both of these studios can cost you approximately $6000 per project to the maximum. Other than that the rate can differ from time to time by the kind of service you appoint for capturing pictures of your clothes.
What are the factors that the cost of apparel photography depends on?
By the duration of a photo session, you would expect daily or hourly charges for the studio's assistance. If your website requires advanced picture services that can switch from one product to another, the studio might find it tough to accumulate the daily output. This is the sole reason why daily and hourly methods are used for estimating the fees. Nonetheless, it would be better if you do not get into this method of hourly or daily charges. It might become complicated to adjust your available budget and also there is no reconciliation of your payments. To avoid this you can start clarifying your picture ordinances to the level where a photographer can comprehend exactly the kind of pictures you will require to market your products.
This method is like charging fees according to pictures taken of each product. For instance, charging $100 for clicking pictures of 150 products. The service provider might let you have a huge number of pictures for each product through this method of ratings. This can stand as a big advantage but there are also many hindrances as photographers tend to not follow this pattern of rates.
This pricing pattern comes with few guidelines:
Images will be charged specifically if the pictures per product have a specific limit. This allows the photographer to get accustomed when the client requests many images of the product.
There will be specified rates for a significant category of product. For example, the rate for casual clothing pictures from ethnic or formal wear pictures. Through this, the service provider can accumulate the difficulties faced while shooting a certain category of product.
This method is almost similar to the method of charging rates according to the number of products. This rating pattern is ideal for both the client and the photographer due to these reasons stated below:
It makes up for their pricing pattern which includes encouraging rates every time they capture a product picture, edit them and produce it to a definite format. This way they will know what components are affecting the quality of the picture and can price them according to it.
The service providers are being paid for every image they produce for their clients.
What kind of lighting is required for doing clothing photography?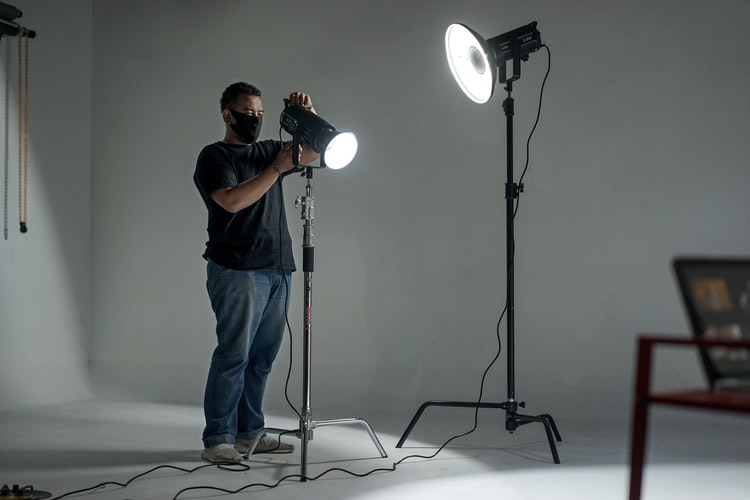 Lighting is an important factor of any kind of photography genre. Natural light can work really well for apparel photography but in case if that is lacking using artificial lights also could be a good option. The utilization of soft box is preferred by everyone. Since natural light cannot be available every time, artificial lights can get you the desired shorts consistently.
This was your brief passage for apparel photography. Hopefully, this cleared your maximum questions regarding this genre of photography.